Why legal expense insurance is not just for clients | Insurance Business Canada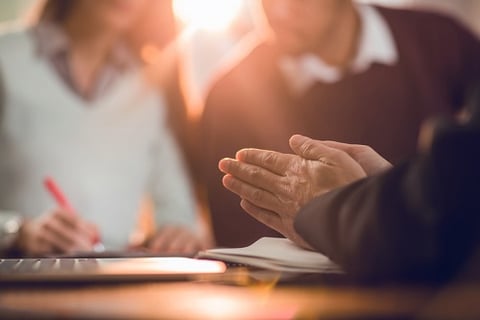 Legal protection insurance gives brokers a very valuable benefit to offer to commercial clients, but the cover is also very relevant to insurance brokers themselves. Katherine Ferrante, ARAG's Vice President of Sales & Business Development, explains why legal protection is so popular when brokers are looking to insure their own businesses.
It is such a common turn in the conversation that I have with brokers who are new to legal protection insurance, that I'm almost disappointed if I'm the one who brings it up. I will be about halfway through an explanation of the broad range of benefits that a Business Legal Solutions policy offers, when the broker will stop me and ask, "Can we get this cover for our firm?"
Of course, insurance brokerages are businesses just like any other, and most fit the bracket for which our Business Legal Solutions product was designed: Small or medium-sized businesses, without any in-house legal counsel or a retained law firm to call upon.
Such operations are all too familiar with the myriad legal issues that inevitably crop up when you're running a business, from day-to-day queries about taxes and regulations to a more significant dispute with an employee or office supplier, though we do sometimes have to reassure brokers that that the contract disputes cover cannot be used by their own clients to sue them.
It is often said that our legal advice helpline alone is worth the annual premium that businesses pay for wide-ranging legal protection, but the full list of risks that our commercial clients are indemnified against the legal costs of is too long to recite here.
One that is often of particular interest to brokers though, is our compliance and regulation cover which protects businesses facing formal investigation, regulatory or disciplinary proceedings by their professional, regulatory or disciplinary body, such as the OSFI or one of the specific provincial regulators.
Along with all the other indemnities protecting the business against the legal costs of everything from criminal investigations to appealing a decision from the CRA, the huge value that legal protection insurance presents, often results in brokers telling me that it's a "no-brainer" for them.
Of course, we at ARAG love to insure our fellow insurance professionals in the broker market, as we find that there are no better advocates for legal protection insurance than our policyholders.
Katherine Ferrante is Vice President, Sales & Business Development at ARAG Services Corporation [email protected]