Winter brings host of legal issues for Canadian families | Insurance Business Canada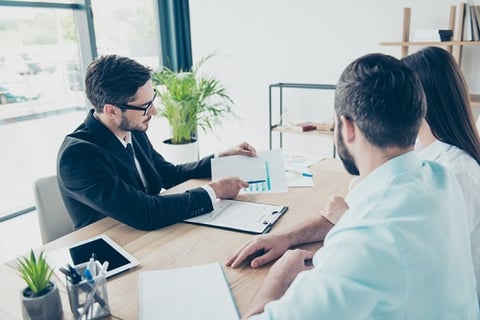 Winter may not officially start for a few weeks but, practically speaking at least, it has already arrived in many parts of the country. It brings with it a host of potential legal problems for families across Canada. Ian Braid, ARAG's Vice President for Sales & Business Development, explains why and how personal lines brokers can help their clients to protect themselves against the costs.
No matter how accustomed and prepared we Canadians are for long and often harsh winters, there is inevitably a heightened risk of all manner of different problems that ice, snow and plummeting temperatures can bring. Most of these issues are practical ones, but many can turn into legal troubles too, especially for those without access to professional legal advice.
The first risks that comes to mind obviously surround winter driving. It is no surprise that the incidence of accidents goes up when the weather turns, especially in the snow, but what if one of your clients faced prosecution for a driving offence?
Fortunately, our Family Legal Solutions product covers policyholders for the legal costs they might have to pay if they were prosecuted for a motoring offence. It also offers the same benefit for any sort of prosecution they might face for an offence related to their employment.
But it's not just your own driving that can increase legal risks in the winter. One of our policyholders got into a dispute after a guest of his neighbour knocked over a fence on the boundary between their properties, while leaving a party late at night.
We appointed a lawyer who launched a small claims suit against the neighbour. After considerable correspondence, the matter went to mediation where an agreement was reached for the repairs. Our policyholder's legal costs were more than $7,000, which ARAG paid in full.
Employment disputes can obviously happen at any time of the year too, but issues often come to a head during the winter months when people are more likely to be absent because of illness or struggle to get to work on time, in bad weather.
If a Family Legal Solutions policyholder is unfairly dismissed or gets into a dispute with their employer, ARAG will pay the legal costs. There is also cover for consumer contract disputes, CRA audits and identity theft, not to mention the legal advice helpline, which policyholders can call whenever they might need advice on any aspect of Canadian law.
Brokers can provide legal protection for families either as an integral part of their home insurance product, as part of an employee benefits package or even to members of an affinity group. It's a great way for them to differentiate, especially when cover can be tailored to suit the needs of a particular group of clients.
Legal problems can strike at any time, come rain, shine and especially snow, but Family Legal Solutions offers a highly affordable way for your clients to manage those risks.
Ian Braid is Vice President, Sales & Business Development at ARAG Services Corporation.