CSIO and IBAC make strides in industry API development | Insurance Business Canada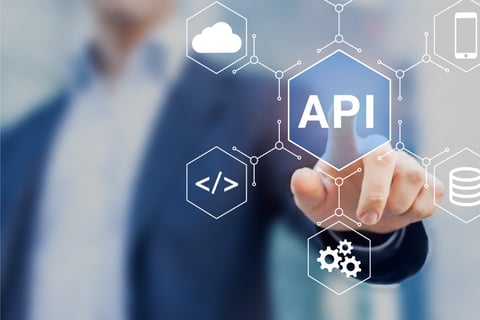 The Centre for Study of Insurance Operations (CSIO) has officially teamed up with the Insurance Brokers Association of Canada (IBAC) for industry API development.
APIs - application programming interfaces - allow multiple software applications to talk to each other and exchange data in real-time. It is widely agreed that API development is necessary to advance digital experiences for insurance brokers and their customers – but until recently, there hasn't been a standardized approach or strategy around how to achieve this.
In January, the CSIO – which is Canada's industry association of property and casualty (P&C) insurers, service providers and over 38,000 brokers – announced that the IBAC Data Exchange (DX) initiative will integrate into CSIO's INNOTECH API roadmap. INNOTECH initiatives help brokers make more productive use of technology and improve the customer experience.
With IBAC representatives sitting as INNOTECH Advisory Committee members, and participating in INNOTECH Working Groups, it is hoped that the Canadian insurance industry will reach a single-track process for API development which is in the best interests of brokers, insurers, vendors, and consumers.
Read next: IBAC reveals new board of directors for 2021-2022
The INNOTECH Advisory Committee has identified several industry pain points to prioritize finding solutions for, one of which was to standardize APIs, using JSON API standards, to address the gap that exists in real-time data exchange between brokers' and insurers' systems and provide a more fluid information delivery and an optimal user experience.
"Using standard APIs between carriers and vendors, you're able to reduce the friction of data exchange between the trading partners' systems," explained Catherine Smola, president and CEO of CSIO. "If insurers and vendors standardize the APIs, using JSON API standards, they're able to structure their data in an agreed upon format, which will enable faster, more efficient transaction times, which will improve the digital experience for the customer.
"With the digital solutions and API standardization in place, brokers will benefit by starting and ending their transaction in their broker management system (BMS). They will also have accurate, up-to-date, real-time data at their fingertips, which enables them to provide exceptional customer experience."
Read more: CSIO applauds Van Allen Insurance for digital broker designation milestone
Like the brokers via IBAC, the major BMS vendors are also active participants in CSIO's INNOTECH Working Groups, and they're actively involved in developing API use-cases. Smola commented: "The vendors fully support the work that the industry is doing here, they have a voice at the table of the Working Groups, and they need the work that we're doing to be able to program it into their systems.
"It's a nightmare for a vendor if there aren't any standards, because if your broker customer deals with 12 carriers, and each carrier has their own language to speak to that BMS system, the vendor would have to program 12 languages for that broker to speak to its 12 carriers. That's the beauty of what we're doing here with the APIs in the JSON standard – it will be one language for everybody."
In 2021, the CSIO introduced JSON API standards for policy inquiry in personal auto and property insurance. The INNOTECH API Working Groups will focus next on developing the business requirements for other API use-cases, based on the 2022 API use-case roadmap priorities agreed on by the INNOTECH Advisory Committee. CSIO is expected to release this roadmap in the coming weeks.
"What I felt was really refreshing [in the recent INNOTECH Advisory Committee meeting] was the fact that we had carriers and brokers – all of whom were asked to prioritize the various API use-cases we put before them, and the consensus on everybody's list was very close. It was incredible," Smola told Insurance Business. "I was really pleased to see that everybody is on the same page as to what the next API use-cases need to be and where we need to go. It was quite refreshing to get consensus from both the carriers and the brokers. We're all rowing the same way, which is great."