StoneRidge Insurance Brokers enters Manitoba market through agency partnership | Insurance Business Canada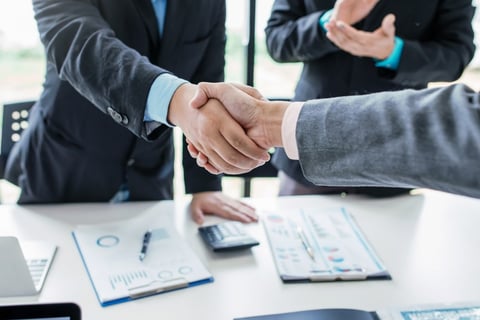 Independent insurance brokerage, adjuster, and managing general agent StoneRidge Insurance Brokers (SIB) has formed a new partnership with J.M. Johnson Insurance Agencies, effectively expanding SIB's presence in Manitoba.
The Winnipeg, MB-based J.M. Johnson was founded in 1950. The agency has expertise in a diverse range of coverages, such as insurance for residences, cottages, businesses, travel, life, marine and prize indemnity. The company has two offices in Winnipeg.
Following the partnership deal with SIB, both J.M. Johnson offices will continue to be led by current president Grant Johnson.
"Our partnership with StoneRidge will allow us to provide even more options and expertise to our clients while we continue to deliver the same exceptional service levels that we have for the last 70 years," commented Johnson.
"This partnership represents StoneRidge's entry into the Manitoba market," said SIB president and CEO Ted Puccini, who added that J.M. Johnson's customer-centric approach and long track record of serving the Winnipeg community are "an ideal fit" with SIB's culture.
A company release noted that J.M. Johnson is SIB's seventh investment since the latter partnered with private equity firm CIVC Partners LP.
Earlier this month, SIB entered into a partnership with Underwriters Alliance, a benefits and HR consulting firm based out of Hamilton, ON.
Read more: StoneRidge Insurance Brokers enters partnership deal with BSMW
Meanwhile, last month, SIB formed a partnership with the Ontario-based Barber, Stewart, McVittie & Wallace Insurance Brokers (BSMW). Established in 1880, BSMW serves businesses, group associations, and individuals.