Are insurers ready for arctic shipping routes? | Insurance Business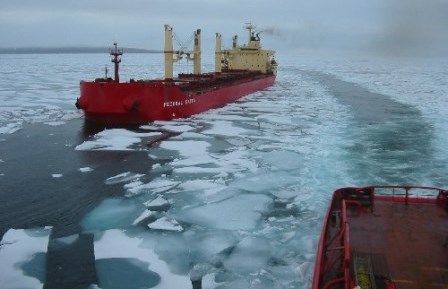 Although arctic shipping routes offer an attractive and lucrative alternative to current trade routes, ships and crews are currently lacking in preparedness and experience to exploit it, says an expert in marine insurance.
"While marine insurers are largely supportive of the development of Arctic shipping routes, they are extremely wary about incurring large, high-profile losses while the market is still in its infancy," says Marcus Baker, chairman of Marsh's Global Marine Practice, referencing a report released by Marsh this week. "Currently, the majority of ships and their crews lack adequate experience, are unprepared, and the support facilities are not yet in place for full-scale commercial voyages through the Northern Sea Route and the Northwest Passage."
Marsh reports that to consider providing marine hull and protection and indemnity (P&I) insurance, insurers and P&I clubs require more detailed information about vessel capabilities and available salvage services, with wreck removal, pollution risks and crew health and safety of major concern to underwriters.
"In the absence of hard facts," says Baker, "it is extremely difficult for marine insurers to price an insurable risk, or even to agree to cover a voyage in the first place."
The Marsh paper –
Arctic Shipping: Navigating the Risks and Opportunities
– states that Arctic shipping routes, including the Northwest Passage, present the global maritime community with financially attractive alternatives on Europe to Asia trades through the Panama and Suez canals. These routes are becoming more relevant to the oil and gas sector, as energy exploration and production expands into the waters off the coasts of Russia, northern Alaska, Canada and Greenland.
The report states that "the rapid development of fledgling Arctic shipping routes is dependent upon improvements in the capabilities of vessels navigating them and the upgrade and expansion of the support facilities in the region," and that shipping firms will need to have a full understanding of the risks involved to gain the confidence of insurers.