Canadian P&I fixed market provides calm in stormy marine lines | Insurance Business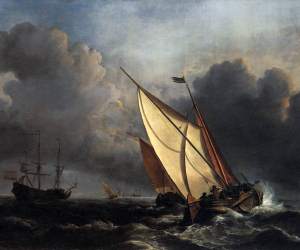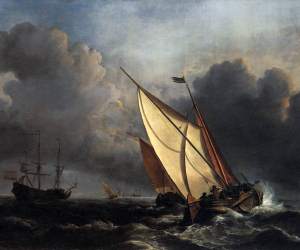 Brokers in Canada looking to weather the huge storm brewing in global marine lines may consider tacking towards the fixed market in Protection and Indemnity (PI&I), which caters to smaller fleets.
Globally, "the upcoming Protection and Indemnity (P&I) renewal is poised to be the most challenging in a decade as a result of difficult economic conditions for ship operators, poor underwriting results and some of the largest claims in history," according to Willis Global Marine, a division of Willis Group Holdings plc, in its annual P&I Market Review.
Ten out of 13 P&I clubs reported underwriting losses, Willis reported. "The P&I market results last year (2011-12) showed a 13% increase in incurred claims, a 5.9% underwriting loss and only a 2.7% investment return," the reports states. "Against this backdrop, 2011-12 has the dubious honour of registering the highest level of net paid and net incurred claims ever reported by the P&I market (2% and 8% higher than the previous record level in 2009-10)."
But the fixed market in Canada represents a calm despite the storm.
Matthew Yeshin, marine practice leader for Marsh Canada, recognized that global markets for Hull, P&I and Cargo lines have faced significant challenges, but "in North America, we're starting to see business and growth in the fixed market P&I."
The fixed market focus is on smaller fleets – for example, barge operators, coastal vessels and ferry services – and "Canada has a reasonable number of small fleets, so it's attracting interest in the fixed market," Yeshin noted. "In the Canadian experience, there is a fairly large number of smaller marine operators who might be suitable for fixed market P&I."
The fixed market doesn't necessarily provide the same limits or the same flexibility that exists for a mutual or club entry (a larger fleet). But the limits are sufficiently broad for a smaller marine operation, given the types of risks to which they are exposed, Yeshin said.
As the popularity of the fixed market increases, so, too, does competition. As more underwriters seek to write business in this area of the marine market, competition increases and insurance costs come down, preventing underwriters from obtaining the type of price increases the market might see otherwise.
A similar dynamic is happening in Canada in cargo lines. Despite deterioration in the global cargo market, Canada has seen new entrants into the cargo space, which has suppressed premium increases that would otherwise be expected in this line of business.
"There's definitely a call on a global basis for an increase in rates on all marine lines, but the reality is that the competition is making those rate increases difficult, particularly in the Canadian market, where there are some entrants on the cargo side, as well as on the hull and liability side, preventing underwriters in Canada from achieving the types of increases that they might want," said Yeshin.
"This means Canadian insureds are not seeing the same types of increases they might otherwise see."