Family entertainment centres offer opportunity for brokers | Insurance Business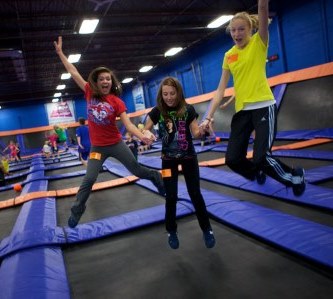 When the 2008 financial crisis sent the economy south, family entertainment expenses followed. But recent trends suggest that families are ready to start indulging in some of life's lighter pleasures.
However, family entertainment looks a bit different this side of the Great Recession. Entertainment spending is still modest and many families are opting for the 'staycation'—often in the form of the local, low-cost entertainment of family entertainment centres, or FECs.
FECs boast a wide range of activities in one place for one price, alluring to consumers both in terms of their proximity and affordable entry fees.
Access to go-karts, miniature golf, bowling lanes, trampolines and zip lines obviously make for major liabilities and insurance placement challenges. However, industry leaders believe it also represents a major opportunity for savvy agents and brokers.
"The creativity in recreation centres is definitely a trend," said Lorena Hatfield, marketing resources manager for K&K Insurance Group, which boasts its own entertainment centre program for agents. "We're seeing trampoline facilities and other unusual risks like water walking and human hamster balls come into play.
"While these activities may look entertaining, they definitely add to the risk level of the facility, and those activities may adversely affect premium or be excluded from coverage."
As such, it's often more convenient for producers to seek insurance for FECs through a program that boasts many policies. K&K's entertainment center program, for example, offers property, general liability, inland marine, crime, commercial auto, liquor liability and excess liability insurance as well as workers' compensation. (continued.)