Input sought on proposed pollution liability forms | Insurance Business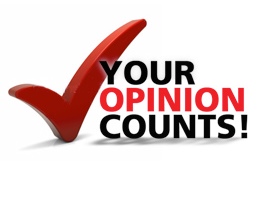 The Centre for Study of Insurance Operations is telling brokers 'we want YOU,' or at least your opinion on draft versions of two pollution liability insurance application forms.
The forms – one for premises owners and the other for contractors — was sent in PDF format to members this week in the form of an e-mail for review. CSIO has also scheduled a webinar on June 11, when it is set to gather feedback from members.
The target audience for the webinar is experts in environment and pollution.
The draft version of the premises owner's application form for pollution coverage asks for a variety of information, such as data on above-ground and underground storage tanks for each location, plus land use and previous occupancy. It also asks applicants to describe waste disposal procedures.
The form for contractors asks for total revenue - and the percentage of that revenue which is subcontracted – for a variety of operations, such as demolition, painting, road construction, asbestos abatement and lead abatement. It also asks a series of questions, such as whether there is a waiver of subrogation provision for the applicant on the subcontractor's policies and whether subcontracted work is inspected and supervised by the applicant.
A working group was also announced for CSIO's proposed application form for inland marine transportation coverage, at an upcoming conference on July 23.
Forms currently available to CSIO members include applications for auto, habitational, commercial general liability, builder's risk and farm, among others. Other CSIO forms include questionnaires for sewer backup and solid fuel heating, as well as various supplements, such as farm structures and contents, farm machinery and equipment, chemicals, fertilizers, feed, grain and produce. (continued.)