The Weekly Wrap | Insurance Business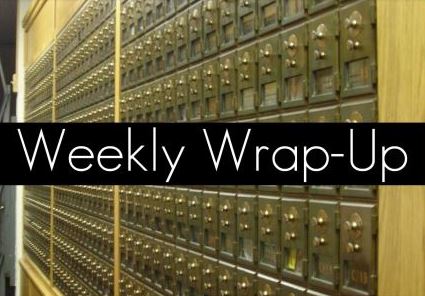 RBC Insurance partners with Swimming Canada
To raise awareness about the importance of swimming as a lifelong skill, Swimming Canada and RBC Insurance announced a new multi-year partnership this week. RBC Insurance will now become the presenting sponsor of Canada's Swim Team, the movement to teach every Canadian child how to swim.
With this initiative, RBC Insurance and Swimming Canada aim to reach an estimated 700,000 Canadian children and their families over the next three years.
"We know that teaching kids to swim 25 metres can help save lives. As part of our continued commitment to kids, RBC Insurance is thrilled to support Swimming Canada in this important initiative," says Rino D'Onofrio, head of Canadian Insurance Business with RBC Insurance. "When a child learns how to swim they become more water-safe, healthier and more confident. Learning to swim also opens up lifelong recreational opportunities for children. By supporting Canada's Swim Team, we want to ensure that all children have the opportunity and encouragement they need to participate and learn how to swim at an early age."
Canadian swimming icon and gold medallist, Mark Tewksbury, along with RBC Olympian and 2012 Olympic finallist Martha McCabe and 2012 Olympic finallist Brittany MacLean were on hand for the announcement at the University of Toronto varsity pool, where a group of local children became the first of 700,000 young Canadians to receive their official 'Canada's Swim Team' membership cards.
"We are extremely grateful to RBC Insurance for their support of Canada's Swim Team, which underlines the importance of keeping Canadian kids safe in and around the water," says Ahmed El-Awadi, Chief Executive Officer for Swimming Canada. "When a child can swim 25 metres, they become an official member of Canada's Swim Team. More importantly, they are developing a valuable life skill that helps them be safer around water."
Canada's Swim Team is a partnership between RBC Insurance and Canada's leading swimming and safety bodies: Swimming Canada, the Canadian Red Cross, the Lifesaving Society and the Canadian Medical Association. The sponsorship is a part of RBC's Learn to Play Project that is committed to donating $750,000 to community-based organizations across the country to ensure children become happy, healthy and active for life. Canada's Swim Team will be offered by pools that deliver Red Cross or Lifesaving programs. (continued.)