XL Group finalizes $4.8 billion acquisition, launches new global brand | Insurance Business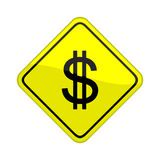 XL Group plc has finalized its $4.8 billion acquisition of Catlin Group Limited, and the transaction produced the new global brand XL Catlin. As a result of the deal, XL Catlin will now write almost 10% of the business in Lloyd's of London market, reports
Reuters.
"After nearly two years of discussions, and several months of intense planning, we are extremely pleased to officially be one company. Starting today, we are a larger, stronger, more capable firm, with a leading presence in the global specialty insurance and reinsurance markets," XL CEO Mike McGavick said in a statement. "Most importantly, with our combined talent and expertise we are now in an incredible position to better assist clients in solving the world's most complex risks."
Alongside this new entity, XL Catlin is launching a global marketing campaign on May 5 called "Insurance for a Bold New World." Its intention is to spread awareness of "the greater scale, ambition and opportunity for the combined company to develop innovative risk solutions for complex risk problems."
XL's insurance and reinsurance directives will operate under the brand name XL Catlin. Its parent company, however, will still be known as XL Group plc.
"We believe that the specialty and complex risk (re)insurance space is where the greatest opportunities exist for a (re)insurance company like XL Catlin to make the greatest impact," McGavick said. "As risks are changing very fast and innovation becomes the most important skill, our new brand reflects our aspiration and what we believe is the real opportunity for XL Catlin to truly break new ground in our sector."
Company representatives expressed hope that "Insurance for a Bold New World" will expand upon XL's "Make Your World Go" initiative in developing solutions for emerging risks, particularly complex or multifaceted ones.
McGavick will continue to serve in the position of CEO, while the founder and CEO of Catlin, Stephen Catlin, has been appointed as executive deputy chairman. He will also sit on XL Catlin's board of directors.
According to the combined company's new website, XL Catlin will offer such products as property, construction, casualty and excess and surplus. It will also serve as a "leading provider" of specialty lines, including aviation, cyber, equine, kidnap and ransom and marine.