Insurer acquires managing underwriting agency | Insurance Business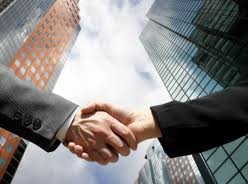 The Co-operators has acquired the Premier group of companies, one of Canada's leading full-service managing underwriting agencies.
The move, which sees the Co-operators jump into the increasingly competitive waters of high-stakes acquisitions in the industry, positions the insurer to do more business with independent brokers.
Premier's management team, including CEO Troy Moreira, will remain in place and the company will operate as an independent entity as part of The Co-operators group of companies.
"We're pleased that the management team will remain in place and will operate the company in its current structure, which will ensure the continuation of its productive partnerships with brokers, clients and staff. The deal will create new opportunities for future growth for both sides," said Kathy Bardswick, president and CEO of The Co-operators.
Premier has more than 100 employees in five offices in Canada and the United States, and administers more than 80,000 insurance policies.
It handles product development in-house, and distributes its extensive product offerings through 4,000 broker locations.
Premier offers professional liability, environmental lines, construction risks, specialty casualty, general property, specialty personal lines, and is well-known as a pioneer in pleasure craft insurance.
"We are committed to preserving Premier's nature as a managing underwriting agency, benefiting from strong relationships with domestic and international underwriting partners," said Bardswick.
The move should broaden The Co-operators offerings and acts as a hopeful sign that Canada could have a place outside of the consumer direct model for the insurance industry.