As kidnapped Canadians are threatened with beheadings, K & R insurance becomes more high profile | Insurance Business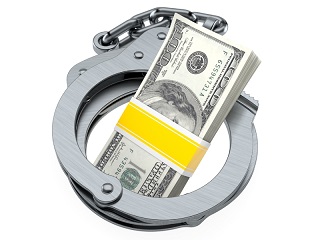 With the fate of two abducted Canadians hanging by a thread in the island nation of Philippines, "Anyone traveling, whether for business or leisure, or on an expatriate assignment in a high risk region, should consider K&R insurance," says Carol Graham, EVP and COO of Sutton Special Risk.
"High risk regions tend to be those suffering political unrest, high rates of crime, extreme poverty, and all are hot beds of kidnap for ransom. Ransoms have become a form of revenue generator for terrorist and criminal organizations in many countries in Africa, Latin America, the Middle East, and Southeast Asia."
Certainly that seems to be the case for the two Canadians -- Robert Hall, 50, and John Ridsdel, 68, -- who were abducted from the upmarket Oceanview resort on Samal Island in company with the Norwegian manager of the resort and a Filipino woman last September by gunmen from Abu Sayyaf, a terrorist group with links to ISIS.
In the most recent video posted online demanding ransom, the kidnappers asked for 300 million pesos, or approximately C$8.3 million, per Canadian, with a deadline of Monday. Prior demands have been as high as 1 billion pesos for each man.
Kidnap and ransom insurance, which is available to individuals, families, and corporations provides two benefits: reimbursement of the ransom and –crucially-- the services of crisis response consultants, typically ex-secret service, such as CIA and MI5. These consultants "immediately head to the location of the abduction to negotiate with the captors and liaise with local police," says Graham. "They also provide guidance and support to the family of the hostage."
A corporate policy providing $2million of coverage for employees travelling to Colombia, Peru and Burkina Faso can cost around $1500 per year.
As for Hall and Risdel, the island nation's military spokesman, Brig.-Gen. Restituto Padilla, told an audience of reporters yesterday that "The armed forces continues to encourage everyone to observe the government's no ransom policy."
"My specific appeal is to the Canadian government, who, I know, have the capacity to get us out of here," says one prisoner in the ransom demand video. "I'm wondering what they're waiting for."
"This is already an ultimatum," a masked kidnapper adds. "We will certainly behead one of these four."