Clients want this – so why aren't brokers supplying it? | Insurance Business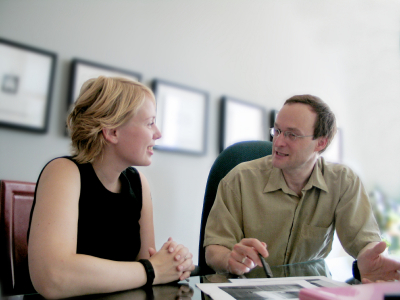 A non-partisan collection of insurance brokers focused on refining the speed and efficiency of broker-carrier interactions issued a glaring wake-up call to Canadian producers at its annual members' meeting in Toronto.
In particular, ORBiT Canada's expert panel provided the following takeaway message to attendees: customer expectations are changing, and brokerages can either adapt to them or risk the sustainability of their business.
This shift is largely centered on mobile technology, and according to business leader and University of Toronto professor John Foreman, is being driven by three trends: greater reliance on smartphones, consumers' preference for consistency across devices (or the ability to begin one experience on a computer, then resume it on a smartphone) and the growing preference for apps over traditional corporate websites.
As these realities become more and more pervasive among consumers, brokerages should be integrating them into their strategic growth plans.
"There is no longer any distinction between business strategy and the design of the customer experience," said Peter Pleckaitis, associate partner, IBM Interactive Experience & Mobile. "Industries outside of your own are raising the bar on customer expectations, from Starbucks to booking a hotel, we have come to expect a certain level of service and experience."
That experience, Pleckaitis says, hinges on immediacy and "real time" responsiveness – a concept popularized by such mobile apps as Uber, Twitter and Shazam.
But while those digital services are tailored for self-service, the complexity of P&C insurance almost guarantees the need for brokers and other experienced professionals. In fact, because of evolving consumer demands, Pleckaitis believes that the broker channel may require more investment and training than ever before.
"The big opportunity going forward is to develop employee apps, and empower them with better information in a mobile environment to deliver an enhanced customer experience," he said. "We live in a time where the customer's access to information can surpass that of a broker, so you have to know how to add value when your customer is highly informed."
Another panelist does present one caveat, however, which is that the customer experience should be tailored to every demographic, including ones who are not yet technologically adept.
"The personalized approach to servicing clients will be key to the buying and service process, but you cannot treat every client the same because the 25 year-old is not the same as the 65 year-old," said Newton Asare II, CEO and co-founder, ClientDesk Inc. "We need to appreciate that the expectations of these two clients are not the same, and they each require a personalized approach."