Climate resilience is 'in insurance industry's wheelhouse' | Insurance Business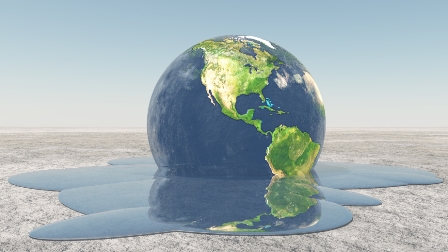 With the COP21 climate conference taking place in Paris this week, climate change is never far from the headlines, and the insurance sector is keen to make its own show of support for climate resilience and disaster risk reduction. On Tuesday, Mike McGavick, XL Catlin CEO and chairman of the board of the Geneva Association expressed the (re)insurance industry's support of the anticipate, absorb and reshape (A2R) framework proposed by UN Secretary-General Ban Ki-moon on Monday.
Speaking on behalf of the International Insurance Society and the International Cooperative and Mutual Insurance Federation in Paris, McGavick told world leaders: "As we work urgently to prepare the world's people for the impacts of climate change, it is obvious that much of the resilience work ahead is right in our industry's wheelhouse.
McGavick said that today, far too few of the world's people benefit from the resilience offered by risk sharing and transfer schemes. "Our industry funds scientific research and works with governments to adopt advanced building codes and land use practices. Our products increasingly replace failing infrastructure with sustainable solutions, including efforts to use natural ecosystems where man made weather defenses fall short. We also create products to accelerate the financial viability of alternative energy," he said.
One of those initiatives will take the form of the Insurance Development Forum, which will be co-chaired by XL Catlin's executive deputy chairman, Stephen Catlin. The forum is a joint effort of partners such as the UNDP, the World Bank and member governments, which will convene adjacent to next year's IMF-World Bank Spring meetings and UN General Assembly.
"It is hoped this forum can help accelerate A2R efforts," McGavick said.
His comments follow the recent announcement that eight Lloyd's syndicates, including XL Catlin's, have joined forces to develop new solutions to help developing economies tackle underinsurance and improve their resilience against the economic impact of natural catastrophes.
The eight Lloyd's syndicates have committed capacity of US$400m towards solutions that address natural catastrophe risks in emerging and developing economies. Key to its effective deployment will be well designed risk sharing initiatives and the diversification of risk.