Morning Briefing: Regulator probing insurers' use of 'big data' | Insurance Business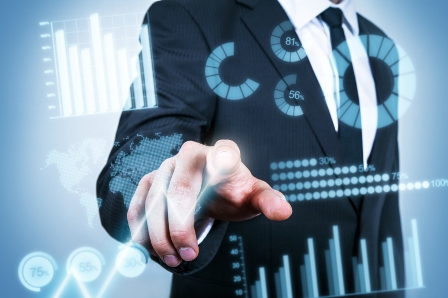 Regulator probing insurers' use of 'big data'
An investigation has been launched in the UK into the insurance industry's use of 'big data'; specifically how social media is trawled for insights into client behaviour. The Financial Conduct Authority is looking into how the data is being obtained and whether it puts consumers at a disadvantage, through increased premiums for example. The Daily Mail reports that the FCA is concerned at the lengths insurance companies are going to in order to harvest information and privacy campaigners are accusing the industry of 'Big Brother' snooping. The use of big data, including the vast amount of information disclosed by customers on social media channels, has huge advantages for the industry but this investigation could bring regulation of its use into focus.
Insurance growth should be boosted in 2016/17 says Swiss Re
A better global economic outlook should mean good news for the insurance sector according to Swiss Re. The global reinsurance firm has just released its annual insurance outlook in which it forecasts growth in the economy, supporting insurance growth, in 2016 and 2017. The non-life sector should see premium growth, led by an 8 to 9 per cent rise in emerging markets. Life insurers should "remain resilient in the face of major challenges" with improvement in premium growth and profits. The softness in reinsurance catastrophe property rates should moderate during 2016 the firm says, however growth in traditional life reinsurance premiums are expected to be "subdued" in advanced markets and "healthy" in emerging markets.
Canadian brokerage owner's licence revoked
The owner of a New Brunswick insurance brokerage has had his licence to sell insurance revoked following a complaint about trustworthiness and competency. Dean E. Fletcher, the owner of Harvey's Insurance Ltd. had been a broker since 1988 but had his licence revoked by the Financial and Consumer Services Commission of New Brunswick. Among the findings of the investigation, Fletcher has failed to arrange policies for some clients, accepted premiums for non-existent policies and failed to keep proper records. He also failed to put some premium payments into the business' trust account.
Insurance professionals more likely to be online shopping at work
If you're reading this at work there's a good chance that some of your colleagues are looking for bargains. A new report from CareerBuilder says that those in the financial services sector, including insurance professionals, are more likely than most other workers to shop online while they are at work. With Black Friday bargains looming 62 per cent of those in the financial sector admit to shopping online in the workplace, second only to sales professionals at 63 per cent. With risk to both productivity and security the survey also found that more employers are concerned about workers' internet use in the workplace; 36 per cent monitor the sites that are visited (up 4 per cent from last year); 55 per cent restrict employees from posting on the business social media channels; 28 per cent have fired someone for using the internet for non-work related activity while 15 per cent have fired someone for a social media post.