An overlooked essential: putting the focus on E&O in logistics | Insurance Business Canada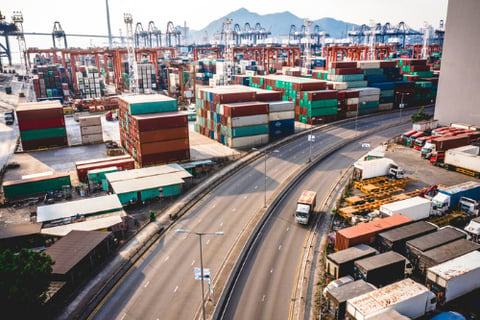 When it comes to highlighting the importance of their specialty area, every insurance professional has a cautionary tale to share – and Alex Rosas, executive vice president, Amwins Specialty Logistics Underwriters, is no different.
"I know of an organization who imported butter to Holland," he recalled. "The cargo had to be kept at a very specific temperature. Unfortunately, somewhere along the line, someone had gotten Centigrade and Fahrenheit mixed up. So, when they opened up the goods … everything had melted. It was a mess."
It's a story that reveals an essential truth of E&O in logistics: that the steps along the way from point of origin to point of consumption – what Rosas calls "cradle to grave" – are massively complex. One small mistake can have a huge impact.
Sounds daunting – but it's a pressure that Rosas and Amwins thrive on.
"That is what makes it so fun," he enthused, "at least for my team. All of these things come with the territory. It's all psychological in a way. You have to be very, very thorough with your clients and make sure that they are doing what is intended – or, if they are going to deviate from a plan, that they have appropriate coverage."
"In general, on a day-to-day basis at Amwins, what we look at the most is the ability of clients to adapt. We look at each system and we talk to the clients: why this could happen, what can be done to mitigate risks. It's all about helping the client. It is very important for us to be the number one in terms of service – and that's the best marketing tool ever. Gaining the trust of brokers and clients and creating very personal relationships will garner additional business. We pride ourselves on the ability to be nimble: calling clients directly on Sunday at 11pm because they have a massive shipment coming out on Monday."
Rosas also highlights the importance in E&O and logistics of "always thinking about the future". This can be difficult in a specialty where the smallest thing, internal or external, can have a butterfly effect – meaning that keeping an eye on national and international news developments is crucial.
"To do this job," he said, "you need to be the type of person that wakes up in the morning and checks the world around you. What's going on? What's happening? What has changed? That means legislation, Congress, taxes, governmental penalties, things like that. New international sanctions, for example, are something we are very, very cautious around – because we do not want to be in violation of those. Many, many things can come to a possible catastrophe."
"If you're not paying attention, you really can't be fully informed to underwrite an account that's doing business in certain regions or doing business with certain commodities. When I hear news from one channel, I immediately check the same news from another channel just to make sure that the information out there is 100% accurate. It's not about control. It's more about education."
And it is education, Rosas reflected, that will be the backbone of ensuring the specialty can thrive into the future.
"I tell my team all the time: it starts here with us," he said. "We are growing our team very carefully and in a way that we can pass along the knowledge that was freely given to us. It is easier to teach logistics than it is to teach attitude; we strive to bring on new members who are willing to embrace our model. That sort of education is what we're trying to bring into the industry going forward."