Aviation 2021: a story of "two halves" | Insurance Business Canada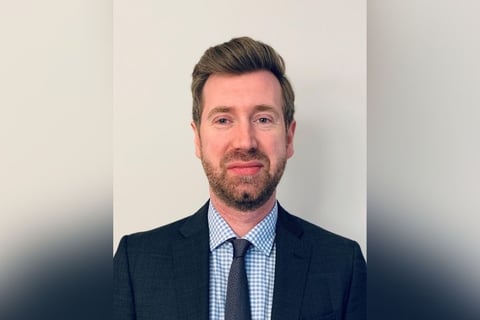 The aviation market has bounced back after a tough two-year run, and insurers are now taking a strategic approach to building portfolios.
Recreational travel restrictions were no fun for anyone, but it did force the segment to think outside the box, as there were different aviation markets that still needed comprehensive coverage.
Read more: Aviation insurers praised over flexibility amid COVID-19
Michael McEwen (pictured), head of aviation at HDI Global Specialty Canada, explained that 2021 has been a story of "two halves" for aviation clients.
"At the beginning of the year, we saw very limited flying, border restrictions and a lot of general uncertainty stemming from the ongoing COVID-19 pandemic," he said. "In the second half of the year, however, we saw a return of flying across a number of sectors."
Mining, exploration, and energy companies were back in business and in need of aviation support as 2021 progressed. McEwen also noted that provincial and federal governments restarted scientific research and wildlife projects as well, helping get the segment back to something like normal pre-pandemic activity.
"The most notable resumption of flying was driven by events in response to forest fires and flooding which required a lot of support across the country from aerial operators," he added.
During the pandemic, HDI expanded its portfolio with clients better suited to weather the difficult period.
Diversifying its book to companies providing essential services such as emergency services, and operators supporting northern communities with limited connection besides air travel, allowed HDI's aviation business to remain stable.
As border restrictions lifted and vaccine rollouts were widespread, the public's comfort levels increased, which also led to many resuming travelling for both work and play. However, with flying activity getting back to normal, there are some emerging risks that insurers must consider to protect themselves and their commercial clients.
A big area HDI has kept an eye on, is looking at operations where flying has been greatly reduced or stopped altogether. When flying resumed after an extended period of time, the main concern was annual training for pilots that were not flying consistently.
"Cyber risks are also a major area of focus for the entire insurance industry," said McEwen. "From an aviation point of view, while large international airlines have faced some challenges the Canadian aviation community has not been as impacted."
He noted that that does not mean HDI is taking its eye off the issue, and it is continually looking at ways to manage potential risks.
"In terms of cyber and the wider aviation market, the marketplace needs to be more proactive going forward," he said.
McEwen emphasised the importance of supporting the aviation industry across all classes of risk and, as an insurer, having a balanced portfolio is essential in today's social and economic climate.
Read more: Flying is safer, but aviation claims and risks are growing
"2021 has seen a significant amount of claims activity in what we would characterize as a shortened flying year, but by controlling our exposures to certain classes we can expect more profitability and healthy returns," he said.
With 2022 on the horizon, the aviation space can expect to stabilize but there are still some changes to anticipate.
"Aviation has always been at the forefront of innovation which is something insurers have always needed to be cognizant of," said McEwan. "Electric aircraft, for example, is a developing category that aviation insurers haven't had the opportunity to tackle yet as it is still a relatively new platform. However, as operators and the general public look to technologies that provide a more positive environmental impact, the segment will undoubtably see major advances over the next decade."
Globally, McEwan said that there are already commercial operators pioneering electric aircrafts, including Canadian aviation companies, so understanding new risks and designing appropriate insurance coverage will be an area the marketplace will need to focus on.