Booming construction sector has unique challenges and coverage needs | Insurance Business Canada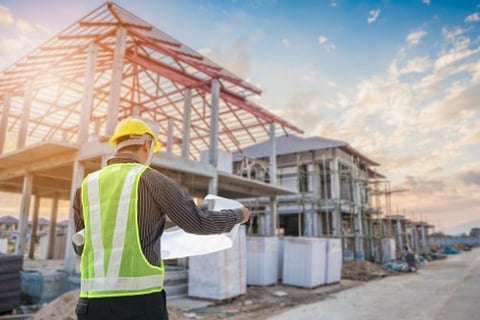 In the lead-up to the coronavirus pandemic, business was booming for construction in Canada, with data and analytics firm GlobalData reporting that between 2019 and 2023, construction activity in the country was expected to grow to US$304.6 billion. This was in part thanks to support from the government's planned investments in infrastructure, which by 2028 was expected to total $180 billion.
In line with this forecast, the construction sectors in certain provinces had been experiencing growth.
"The Ontario construction space has been consistently successful. We are seeing other provinces thriving in this area as well," said Steven Hrab, Director of Construction at Burns & Wilcox Canada.
Nonetheless, this thriving business brings with it heavy losses from unique exposures. Globally, several major trends are driving losses in engineering and construction projects, including bigger project sizes, which can lead to bigger claims when something goes wrong, fires and explosions, which are the biggest causes of loss for the sector, and damage from natural catastrophes.
Hrab noted that another significant cause of loss is the fact that some construction employers are bringing inexperienced or underqualified workers on to jobsites.
"From an insured standpoint, they need to consider that the least expensive trade option may not always be the best for their situation," he said.
Read more: Considerations for construction sector and brokers during government shutdown
To mitigate against this risk, it's important that the owner/insured confirms that all tradespeople stepping on to a jobsite are carrying the required insurance specific to their field, as well as ensuring that the actual build carries the appropriate coverage, such as builders risk (or course of construction) insurance and commercial general liability insurance, the latter of which ensures that the owners' exposure is minimized.
Burns & Wilcox's target classes for the construction sector are mid-market residential and commercial builds, which are the MGAs' "bread and butter," said Hrab, adding, "We are able to service them with expertise and in a timely manner."
When it comes to the construction business, brokers should consider working with an experienced underwriting team that boasts a proven track record in this sector. Underwriters that do not specialize in this field may not be as current on the space compared to an underwriter that focuses on this space exclusively.