Cannabis insurance: A growing opportunity for brokers | Insurance Business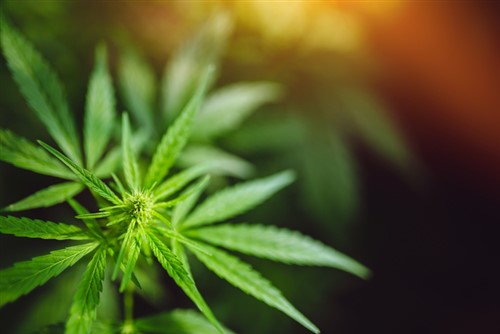 The legalization of marijuana in Canada has been a boon for countless businesses – cannabis producers, hydroponics suppliers, retailers – and the insurance industry has not been left out of the fun. It's not every day that a new industry, one loaded with potential exposures, drops from the sky; the opportunity for educated brokers to increase their business by offering the right cannabis insurance products to the right clients is considerable.
Any organization that handles cannabis should be seeking a specific policy that will cover their operations. This can include personal growers, dispensaries, transportation and logistics companies, and research and development companies. Commercial growers, the heart of the industry, face particularly intense exposures, as damage to their biological assets at any point in the growing or storage process could spell catastrophe. It is imperative that all companies taking part in activities associated with cannabis consult their insurance provider prior to operations.
In addition to finding a policy that protects losses of those precious biological assets, cannabis companies require a wide array of critical coverages, including commercial general liability, stock and business interruption, D&O and even terrorism.
Two other coverages are strongly recommended.
"Product recall is particularly important for commercial growers," says Allison Sinha, Burns & Wilcox's senior underwriter for specialty risks. "In order to protect their brand and balance sheets, all recalls need to be handled as smoothly as possible. Kidnap and ransom is another extremely important coverage for those members of the corporation who are travelling regularly."
Sinha says demand for coverage in both the run-up to and aftermath of legalization has not experienced the spike many may have expected, but it has evolved.
"We are seeing requests now for retail locations who have recently received their provincial licenses and are seeking coverage," she says. "Those requests should multiply as the opening of Ontario's retail marijuana stores draws near."
With cannabis being a rapidly growing industry in Canada, and one still clouded by several strains of uncertainty, brokers have the chance to offer their clients both clarity and long-term solutions.
"Cannabis is a great area for brokers to grow their books of business," Sinha says.
Brokers hoping to capitalize on the increased activity in the cannabis sector will be required to master the space themselves, ensuring they are equipped with the answers their prospective clients will inevitably be looking for.
"As this is a new industry, getting educated prior to approaching prospective clients can give brokers a competitive edge and help them gain referrals," says Sinha.
But the learning can't stop there. Sinha encourages brokers to keep up to date with their clients and the cannabis industry as a whole – both of which will continue evolving for the next several years. "These corporations are growing at an exponential rate," she says. "There is changing legislation and insurance requirements in certain provinces and territories. It is important for a broker to be aware of this and ensure their client is adequately covered."