Exposures facing health and beauty businesses | Insurance Business Canada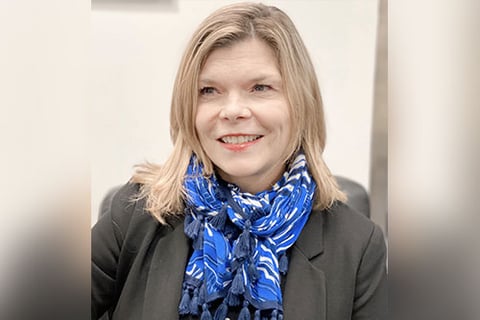 Some health and beauty businesses are now reopening their doors in Canada as lockdown restrictions begin easing across provinces. However, besides the inherent risks of providing a service that often relies on physical contact in the midst of a viral outbreak, beauty salons, spas, barber shops, and other businesses that operate in the health and beauty space have other exposures to consider.
"Allegations of bodily injury as a result of improper handling of equipment, improper treatment applied or applied incorrectly, improper training, and physical damage to premises and equipment are some of the exposures that health and beauty-focused operations commonly face," explained Paula Lansky (pictured), senior underwriter, professional lines at Burns & Wilcox. "Most claims allege some degree of bodily injury as a result of the insured's improper handling of equipment, or of using the incorrect procedure/technique."
With many spas and salons introducing new treatments, such as vampire facials, micro-blading, chemical peels, and laser hair removal, these exposures could grow in number. As a result, it's important for underwriters and brokers to fully understand the protocols designed for each new treatment a business might be introducing and how it was developed, while also confirming that Health Canada has approved any new equipment and procedures, according to Lansky. She also recommends that underwriters and brokers confirm that the insured has complied with proper licensing and training.
Brokers likewise have a significant role to play in making sure that their health and beauty-related clients' coverage sufficiently addresses their various exposures.
Read more: Communication is key for brokers in this hard market
"Brokers must fully understand the risks associated with each individual client and must be able to educate their clients on the exposures that may be covered under insurance, as well as exposures that will not be covered by insurance, depending on the type of insurance contemplated," said Lansky. "Some businesses believe that all claims are covered under a CGL policy, but most CGL policies contain a professional liability exclusion in their language. If there is not a professional liability policy in place to cover alleged wrongful acts which result in a financial loss, the client may find themselves without coverage."
It's important to note that licensed medical professionals are typically insured through their provincial or federal licensing bodies and the intent of Burns & Wilcox's insurance products is not to pick up services of a medical doctor, as an example, whose services at a hospital are already insured elsewhere.
Read more: What coverages do traditional and unconventional healthcare facilities need?
The coverage that Burns & Wilcox offers for health and beauty businesses is a package policy that includes professional liability (errors & omissions), commercial general liability, and medical malpractice – all of which are combined under one policy form with the same limits and deductibles applicable to each insuring agreement.
"This ensures that gaps in coverage are minimized, between what 'should' be covered under the E&O section as opposed to what 'should' be covered under a general liability policy," said Lansky.
Burns & Wilcox's target classes for the health and beauty industry are broad, and include any business providing services ranging from purely aesthetic services, such as facials, manicures, and waxing, to a medical spa offering injectables and laser treatments. Massage therapy (RMTs), full service spas (typically known as day spas), nutrition counsellors, and social workers are also included, among many others.
In fact, noted Lansky, "Our list of target classes is quite exhaustive and includes businesses and individuals providing convalescent health, health screening, sports and exercise, acupuncture, alternative medicine, clinical research centres, ear/body piercing, tattoo shops, laser eye clinics, health and fitness facilities, medical technicians, occupational therapists, paramedics, pharmacists, and more."
Brokers looking for coverage for their health and beauty clients can rest assured that Burns & Wilcox provides diligent underwriting to ensure that coverage is tailored to match each individual client.