How many Canadians want the US border reopened? | Insurance Business Canada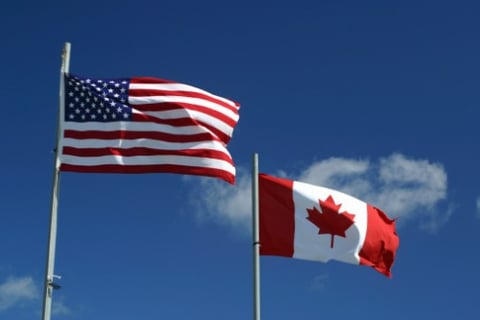 With the pandemic in full swing, many of us have been seriously missing our trips abroad – but do we really think the borders with the US should be reopened, in a move that would have massive repercussions for the travel insurance industry?
A new survey conducted by the Travel Health Insurance Association of Canada (THIA) has revealed that just 40% of Canadians believe the government should remove travel advisories to the US and re-open the border to make travel to America easier.
Meanwhile, as the vaccine rollout continues across the country, nearly one-third (31%) of unvaccinated survey respondents said they would get vaccinated if it was required for travel.
"This has been the longest border closure in history, with a Level 3 travel advisory that has been in place for more than a year," said Will McAleer, the association's executive director.
"It's time to put a safe border-reopening plan into action and view international vaccination requirements for travel as a way of overcoming vaccine-hesitancy."
The survey comes as provinces talk about re-opening their borders with each other. On Monday, Ontario announced it's re-opening its borders with Manitoba and Quebec as of 00:01am Wednesday. Solicitor General Sylvia Jones said in a statement that Ontario will not extend the order that restricted non-essential travel between the provinces, and that those entering Ontario after that date "must continue to follow the public health measures in place in the province.
No surprise, the THIA survey revealed the US is the top foreign travel destination for Canadians when restrictions are eased. Vaccinated Canadians also indicated they are twice as likely to travel internationally this year.
"Anyone considering travelling outside of Canada needs to understand travel requirements and the importance of proper vaccination documentation as well as whether their health insurance will enable them to have a carefree vacation," McAleer said.
According to the survey:
37% said the US is the first place they plan to travel outside of Canada.
33% said they were more likely to travel to the US after the pandemic than they were before.
47% attribute their interest in travelling to the US to the success of that country's vaccine rollout.
46% of respondents say their preferred mode of travel is by vehicle, making the US a convenient destination.
A whopping 74% said they are more likely to review their travel health insurance coverage now than ever before.
"When the time comes to reopen the border and lift the travel advisory, it will be more important than ever to ensure travellers understand their travel health insurance policy," McAlleer said.
"Canadians are also taking more interest in researching their coverage options and what their current plan offers in advance of booking their trip."
The 2021 Smart Traveller Survey was conducted in June 2021, polling 1,500 responses across Canada, ranging from ages 18 to 60+.