Insuring Canada's maturing crypto market | Insurance Business Canada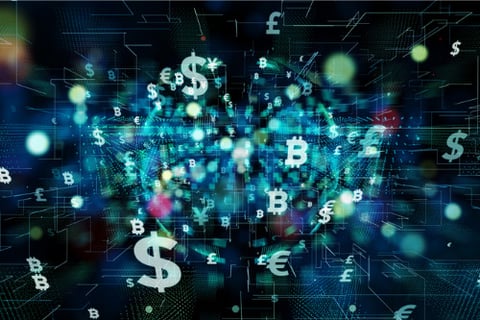 Coinberry Ltd. recently became the first pure-play, crypto trading platform in Canada to achieve full registration across all provinces and territories.
The registration – which came after months of deliberation with the Ontario Securities Commission (OSC) and the Canadian Securities Administrators (CSA), which encompasses all of the provincial regulators across the country – means that Coinberry can offer Canadians crypto-based products and services on a regulated platform, in turn helping to drive industry maturity and safety forward.
"We (at Coinberry) have been working hard with our partners at DLA Piper to ensure that we meet the regulatory requirements that have been presented," said Coinberry CEO Andrei Poliakov, when the registration was complete in August. "Canadians have been seeking a safe, trustworthy, and regulated platform to acquire crypto assets for far too long. We are finally thrilled to offer them one.
"We believe that as the Canadian crypto market continues to mature, we plan to work even closer with regulators, such that they continue to protect investors, while allowing innovation to flourish."
The insurance industry is the not-so-secret sauce for enabling innovation, but to this day, the coverage options available for crypto trading platforms and exchanges remain quite limited. Typically, the solutions are coming from the big brokerages, who have access to global markets, data, and crypto expertise.
Read next: Aon collaborates with Nayms to release cryptocurrency pilot
Aon, for example, has been a front-runner in crypto insurance solutions worldwide. In August 2020, Aon provided insurance to Shakepay, a cryptocurrency exchange based in Montreal. The coverage, underwritten by Lloyd's of London, protects all funds that Shakepay holds in cold storage and covers physical theft of the media where the users' private keys are held.
Then in March 2021, Aon announced a "first-of-its-kind" collaboration with Bermudian specialist insurer Realm Insurance, and Nayms, an insurtech platform that supports cryptocurrency investors in insuring crypto risk, to launch a pilot program that will help digital asset companies scale their insurance cover efficiently by matching assets to liability when underwriting crypto risk.
"Aon is committed to embracing technology and is constantly developing its offering for our growing client base in the digital asset space," said Benjamin Peach, associate director and digital assets specialist for the Global Broking Centre at Aon. "By collaborating with Nayms and Relm to launch this pilot, we are taking the first step to creating a platform for digital asset companies to scale up their cover efficiently and cost-effectively as the market continues to expand."
Aside from the big brokerages, other crypto solutions are coming out of the specialty insurance marketplace and being delivered by managing general agents and underwriters (MGAs/MGUs).
True to form, CHES Special Risk recently introduced a new insurance solution for the growing cryptocurrency sector. The MGA has developed a product in partnership with the London insurance market to provide protection for cryptocurrency custodians, with the insurable interest being the cryptocurrency private key held on a designated premise by a third-party custodian.
Read more: Insuring a US$69 million NFT artwork – why that's a problem worth pondering
With US$600 million (around CA$761.48 million) in capacity – the largest in Canada to date – the product was developed for companies working within cryptocurrency and blockchain looking for risk transfer solutions either for themselves or their clients. It was also created for financial institutions that provide a cold storage service, and for cryptocurrency exchanges and managers of digital assets.
"There are a number of complexities to owning, storing, operating and spending crypto currency, and our product only touches on a very small aspect of the potential marketplace, storage of the crypto coin in a 'cold' wallet," said Gary Hirst, president and CEO of CHES Special Risk. "Wallets can be held by corporations and private individuals, so the potential market just for this specific product is large, and we are engaged with various brokers in the education of the risks, and the solutions available."
Cryptocurrency trading platforms and exchanges face the same risks as other businesses – the "typical fire and acts of God exposures," as Hirst put it – but they do have heightened cyber exposures due to their online business model. This is concerning for many insurers, as the cyber market has hardened significantly in the past year due to increased frequency and severity of losses.
Regarding how insuring a cryptocurrency exchange might differ from providing coverage for a bank or an IT company, Hirst said: "We don't see any difference other than basis of valuation, as the nature of a cryptocurrency varies according to the vagaries of the market, identifying and confirming ownership of assets, and, of course, the increased exposure to the online criminal world."
As Canada's crypto market continues to mature, what's needed is a lot of education among insurance brokers and their crypto clients around risk management best practices, and, importantly, the insurance coverage options available to them. There's also a need to build trust, as highlighted by Coinberry's CEO when discussing the significance of the platform's regulatory green light.