Retailers exposed to new and old challenges during pandemic | Insurance Business Canada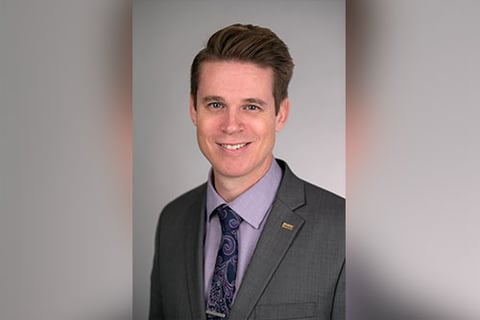 The number of retailers closing up shop in Canada continues to grow, with big names like Starbucks planning to close 200 stores across Canada over the coming two years, footwear chain Aldo entering creditor protection, and Pier 1 shuttering all of its locations in the country as it starts bankruptcy proceedings in the US.
The Canadian retail sector was already in poor shape before the coronavirus hit, as it faced competition from online shopping channels among many other challenges to keep consumers coming back. The retailers left standing have faced new hurdles after country-wide lockdowns that followed the spread of COVID-19 left their stores empty for months.
"As many retail stores across the country have been deemed non-essential, the businesses have had to close down, lay off their employees, and struggle to pay rent or decide to close up shop forever," said Tyson Peel (pictured), vice president at Burns & Wilcox Canada.
In response, many retailers have scrambled to improve their online shopping platforms in order to continue producing revenue, though Peel noted that moving to an online sales model produces other challenges, including logistics around shipping and packaging products for delivery.
"Each of these changes may or may not have an impact on the insured's policy they currently hold," he said. "Changes should be discussed with your insurance broker to provide full disclosure in case a claim occurs."
Beyond the pandemic, traditional claims in the retail sector have circled around liability at the premises or injury to third parties caused by the products being sold. This would also include first-party losses, such as fire or water damage to the insured premises. The current health crisis has, meanwhile, exacerbated another common cause of claims.
"Burglary and theft have been prominent causes of losses to this industry," explained Peel. "The shutdowns have potentially increased the number of theft and vandalism claims as risks are unattended for long periods and the surrounding area is in the same predicament, which gives criminals easier access and longer windows to steal or vandalize items at the store."
Another exposure that retailers, as well as many other businesses, face right now likewise stems from the coronavirus, specifically their ability to introduce comprehensive risk mitigation strategies to limit the spread of COVID-19 as they reopen to patrons.
"Besides facing government fines, and health and safety inspections failures, I believe any media posts or tweets telling patrons that no safety measures are in place will harm the reputation of the establishment," said Peel. "People will boycott or offer bad reviews, which in turn will negatively affect a business. An establishment also doesn't want to be named as a source of any future outbreaks that didn't follow the proper protocols for safety to its patrons and employees. I can see this potentially causing them to close down and further disrupting their business in the future."
To protect against significant financial hits to their bottom lines, retail businesses should be guided, with the help of their brokers, to several key insurance coverages. The basic insurance policy covering liability, property, business interruption, and crime should help limit the insured's exposure to many of the normal claims that could occur.
Brokers should also ensure that their clients' limits are adequate and that coverage doesn't exclude theft or vandalism – two key factors that are especially important right now for retail clients. With support and expertise offered by the Burns & Wilcox team, brokers can equip their retail clients to better navigate new and historical risks facing their businesses.