What steps can property owners take to mitigate flood exposure? | Insurance Business Canada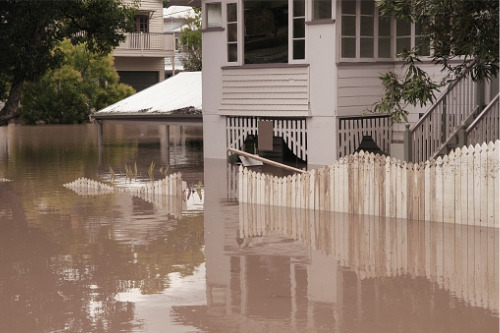 Flooding is one of the leading causes of property damage claims in Canada. The Insurance Bureau of Canada (IBC) reported that extreme weather events caused $2.4 billion in catastrophe losses in 2020, up from $1.4 billion in 2019. Most of the losses year-over-year were tied to water-related damage.
With flooding events growing in frequency and severity, Canadian homeowners, businesses and municipalities are increasingly at risk. But there are many simple steps that property owners can take to mitigate their exposure.
"Property owners should begin by conducting a thorough risk assessment of their property, identifying internal and external sources of water," said Markham Sandulak, senior risk control consultant at CNA. "Identify critical equipment or infrastructure susceptible to water damage; inspect the building's exterior envelope to ensure it is weather tight; and ensure exterior drainage, water diversion, and flood control systems are adequately positioned and maintained.
"Once exterior conditions are adequate, property owners should ensure that minor leaks in interior plumbing are repaired. They should also exercise water control valves to ensure they will fully close, and make sure that sump pumps and backflow preventers are in working condition."
Read next: Insurers must consider climate change when tackling flood risk
It is also important that building occupants are educated and understand what procedures to follow in the event of a flooding emergency. True for both homeowners and businesses, regular occupants of a property should know where critical shutoff switches and valves are located in the event that certain objects, systems or services need to be isolated to prevent further damage.
"If temporary flood defences are to be deployed as part of a flood mitigation plan, property owners should ensure that adequate resources are available to position the defences in predetermined locations," Sandulak added. "Building occupants should know who to contact to respond to an incident, and how to initiate recovery actions in a timely fashion to mitigate further loss."
Insurance brokers can play an important role in educating consumers around flood risk and how to proactively manage flood exposure. They should also explain the differences in the coverage provided by the various insurance carriers to ensure that property owners purchase the best possible coverage for their exposure, both in type and limit amounts.
Read more: Navigating the complex playing field of cross-border insurance
Sandulak pointed out that it is important consumers understand that flood events derive from many different sources including rivers and lakes overrunning their banks, coastal storm surge, severe weather events resulting in overland flooding, and upwelling from underground water sources.
"The facets of flood exposure are expanding," Sandulak said. "Increased development and changing weather patterns are seeing shifts in the historic flood scenarios with increased frequency and severity, resulting in larger exposures overall.
"Brokers should also engage with their insurance carrier partners and their loss control professionals to identify and mitigate flood exposure risks. They should stay informed on changing conditions and new developments in the jurisdictions where they are writing business, and become a force of change by driving flood resilience as a community issue rather than an individual property issue."