WMB Specialty: Building a brokerage around niche expertise | Insurance Business Canada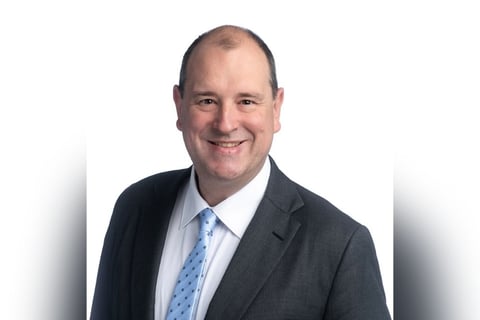 Wilson M. Beck Insurance Services (WMB) has launched a brand-new entity called WMB Specialty, based in Vancouver, BC, which will focus on specialized areas of insurance and finding solutions for complex risks.
The brokerage has been built around a group of specialty brokers, all of whom have a specific niche in commercial insurance. The man behind the mission was WMB Specialty managing partner Victor Lange (pictured), who said it took about a year to find the right people to get the brokerage up and running.
"I wanted to bring together a team of individuals that were already entrenched in their specialties," Lange told Insurance Business. "When a commercial insurance broker has a niche, and they're entrenched in a specialty, they're involved in the industry associations and actively engaged in those communities, they have a better understanding of the risks as a broker and can therefore do a better job for their clients."
For Lange, it wasn't just about finding brokers with the right experience and skill sets; it was also about finding people with the right energy, passion, and entrepreneurial drive. This wasn't easy in a tight talent market, he said, because not everybody is ready to change their job and start something new.
"We currently have a team of seven people, and none of them were brought by a recruiter," he commented. "I had to go out, form relationships, and convince people that something new is exciting. Because this is our first year, it's all new business. It takes a certain individual that wants to take on that challenge. WMB Specialty is like a start-up, but it's not because we're part of the wider WMB organization which has been around for 41 years. All of the resources are already there, but we'll be doing business in different silos or niches."
Read next: Wilson M. Beck Insurance Services opens new Alberta office
WMB Specialty's current team of brokers, whom Lange described as "a talented and passionate group of individuals," boast more than four decades of specialized insurance industry experience in areas such as natural resources, technology and startups, private equity, indigenous business, manufacturing, and hospitality, among others. These niche areas compliment and expand upon WMB's traditional construction, home warranty, and surety strengths.
"Most of our business will be generated by relationships and existing referrals," said Lange, who added that accounts may be transferred between WMB offices if they're more suited to a broker with a specific expertise set or in a certain geography. For example, WMB Specialty has already teamed up with WMB Global Risks – another new unit for the WMB group, which was launched in Burlington, Ontario, late in 2021.
"WMB Global Risks, led by Mark Williams, specializes in reverse flow business into Canada, as well as international placements. I'm excited about that launch because it's another addition to WMB's traditional construction expertise, and we've already complemented each other," he said. "Some of the clients we're pursuing have international operations, so we can lean on their expertise. All of the WMB offices support each other and share expertise. That's one of the things that attracted me to WMB; we work towards a common good for our clients."
Read more: Wilson M. Beck buys portfolio of business from Marsh
In addition to providing traditional property and liability insurance, the WMB Specialty team will be dedicated to finding risk solutions for challenging insurance scenarios in industries such as mining, cannabis, recycling, hospitality, franchises, and healthcare. Some of these accounts will be placed through domestic markets in Canada, while others will be placed via MGAs and the London market.
"We already have strong London relationships, and we place business through London with certain brokers and syndicates," said Lange. "It's about finding the right fit for the client. And it's important to remember that we're still in a hard market, so having expertise in certain niches can help our clients when we're broking their risk – whether it's with a local insurer or into London, because we understand the exposures better. We can talk about the nuances of a policy or the nuances of a particular risk in more detail to an underwriter than somebody that dabbles in a particular sector. That's extremely valuable in a hard market."
Following its official launch in January, WMB Specialty is now in growth mode. But Lange stressed: "Our focus will be to continue helping clients in the niches that we're serving, while also adding new expertise sets and new niches to our offering."