Workplace culture takes centre stage at Burns & Wilcox Canada | Insurance Business Canada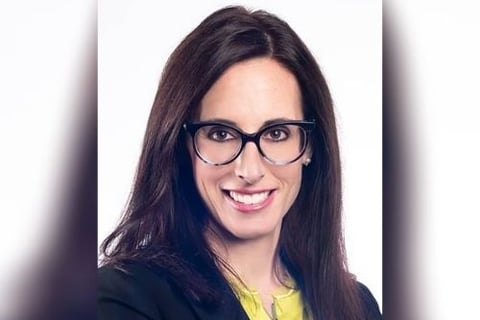 Insurance companies have had a lot to juggle over the past year as they've adapted their workplaces to the coronavirus pandemic. Alongside these changes, some companies have risen to the challenge and excelled in the new normal.
Recently, Burns & Wilcox Canada (BWC) was highlighted as having one of the country's Most Admired Corporate Cultures for 2020 in the 'Growth' category by Waterstone Human Capital. The program recognizes Canadian organizations that foster high-performance corporate cultures to help sustain a competitive advantage, and receiving the recognition has demonstrated just how much BWC has prioritized investments in its people and culture.
"It's been a team effort as we've developed over the year into a strong, vibrant, inclusive, family value-based organization," said Jodie Kaufman Davis (pictured), corporate senior vice president at H.W. Kaufman Group and managing director of Burns & Wilcox Canada. "This year, those qualities … within our company came to a head and assured us that we have the strength to continue and thrive during a very challenging time."
The company focused its workplace efforts on three core areas, including communication, collaboration, and engagement. Kaufman Davis shed more light on these efforts, which other organizations can use as guidance for their own workplaces.
Read next: Don't press pause on your career because of COVID
On the communication front, the company went from having its employees spread across a handful of offices from coast to coast, to working from a hundred home offices essentially overnight. To ensure a smooth transition, the leadership team reached out to every employee (which ended up being more than 300 phone calls conducted within the first four weeks of remote working) to ensure that they were getting what they needed and setting up their new spaces in a way that would be productive for them.
"If there were any challenges, even personal ones, that we could assist with … we were there," said Kaufman Davis. "That fostered an extensive sense of community and family, which really rings true to our core value as a family business."
That communication has continued into today, with leadership reaching out to employees on a weekly basis to get feedback and check in, as well as provide company updates. Traditional in-office activities, like holiday celebrations, new business wins, and happy hours, have all been transitioned to a virtual setting to keep the comradery and sense of community intact.
Focusing on collaboration, BWC has found more opportunities to have teams collaborate and work together, which has been key to achieving productive workforce results, especially in a remote environment, noted Kaufman Davis.
"Allowing associates to work with others outside of their traditional business unit teams sparks creativity and innovation," she said. "It also encourages associates to learn from each other, explore their interests, share resources to support projects, and more." In fact, continued the BWC leader, "we have found that tapping more into the company's full network, without the limitations of physical location barriers, helps drive business and culture."
Read more: Women reflect on remote working
Finally, leadership has initiated community giving opportunities as an effective way to keep associates engaged in the third prong of its workplace culture efforts. These activities have inspired employees to support the communities in which BWC does business, and "encourage them to be their best, authentic selves at work," said Kaufman Davis.
Some of those programs have included a corporate-wide initiative launched in response to COVID-19 that provided support to hunger-relief organizations, where every policy bound with Burns & Wilcox in the month of May resulted in a donation to each business unit's charity of choice. The BWC team also undertook an initiative to support the Women in Insurance Cancer Crusade and raised funds by hosting two events – a Poker Night and BINGO night – that brought in more than $1,300. Local charities and relief efforts were likewise implemented. For instance, the Montreal BWC team gathered groceries and distributed them to organizations serving the less fortunate in Montreal and Quebec City, noted Kaufman Davis.
Read more: Revamped IBAO awards recognize brokers' work during COVID-19
The changes that the company has put in place over the past 11 months has more broadly revealed how the insurance industry in Canada is changing for the better.
"The old school mentality about insurance is decreasing as it's becoming more of an innovative, fast-paced, and exciting business to be a part of," said Kaufman Davis. "Regardless of what's happening in the world, regardless of the economic circumstances, insurance is there … and it's clearly adapting to the time, where things can be done remotely and without paper."
She added that the new normal, and working remotely specifically, "is demonstrating that we're modern, innovative, entrepreneurial, and that we can maximize the circumstances that we're in to achieve great potential, [as well as] support individuals and businesses to make sure that they have the coverages they need to be profitable."