"I am right where I belong, doing what I am meant to do," says transportation broker | Insurance Business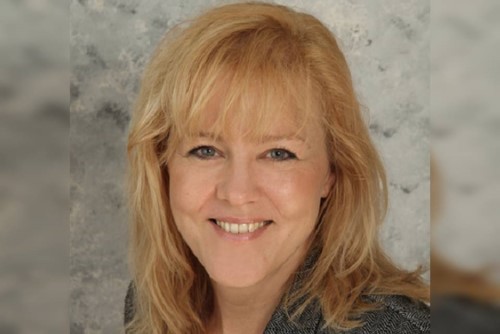 photo credit: Bryson & Associates
Not to sound like a cliché, but like many other people in the business, Tammy McCarthy (pictured) says she fell into insurance, though she has since carved a unique and accomplished career path for herself as a broker. The 'fall' happened in the mid-1990s, when McCarthy was moving back to Canada after working in California on contract in the aviation and aerospace sector, and happened to have an acquaintance who worked at a small transportation insurance brokerage in Etobicoke, she told Insurance Business.
"They were looking to hire a manager, I applied and voilà – my insurance career began in the very niche segment of transportation (trucking) insurance," said McCarthy, who today is the director of transportation at Bryson & Associates Insurance Brokers. "Since that time, I have worked for two other transportation brokerages, the latter being bought by a larger organization in 2008. After spending several years in various roles with the larger brokerage, I decided to get back to my insurance roots, [which were in] trucking, and sought out Bryson & Associates."
After starting at the brokerage in 2013, McCarthy was able to dive even deeper into her passion for the trucking industry.
"Without a doubt, this is what has fuelled my interest [in insurance] to this day. It is a highly-regulated, ever-evolving industry with economic ties and complexities spanning well outside of insurance. And, there are not many brokers well-versed in this arena," she said, adding that there are thus unique opportunities for those who are. "I chose the path of a specialist versus a generalist, which has served me well and there isn't a day that goes by that I do not learn something."
She's also taken that passion and passed it along to several colleagues, introducing them to the world of trucking insurance and actively contributing to their development as well as inspiring them to become leaders in their own right, which McCarthy highlights as her more notable accomplishment – this coming from the winner of the Cansure Award for Insurance Broker of the Year at the 2018 Insurance Business Awards.
With a strategy focused on distinction and value proposition, and an end goal of safety and saving lives on the road, McCarthy and her team have developed analytical, educational and risk management tools specific to the transportation industry, created an online resource centre with quality content for trucking professionals, and attracted some of the top insurance broker talent.
Five or 10 years down the road, this transportation broker says she'll still be in the business.
"I believe I am right where I belong, doing what I am meant to do," said McCarthy. "That said, having an even greater involvement on the risk management side of the transportation business would satisfy a personal goal. This could be accomplished in a variety of ways that are complimentary to my current role, [for example] loss prevention strategies supported by technology have always been intriguing to me."