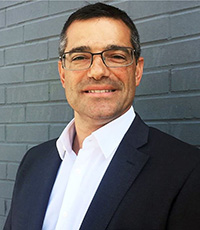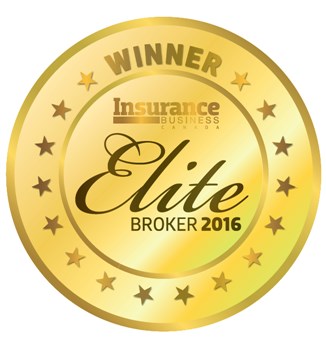 1 Michael Di Nardo
MICHAEL DI NARDO
President
Oracle RMS
CONCORD, ONTARIO
Michael Di Nardo of Oracle RMS tops this year's Elite Brokers list and it is no surprise, as he had an impressive 2015, with $3 million in revenue, averaging over $33,000 per client.
What is his secret to success? Faith and family. "[The] two secrets to my success are attributed to faith and family. First, my late dad was an insurance broker. He taught me the business, discipline and how to be a humble servant to clients. Today, putting my faith and family first are important for laying the foundation of a sound and successful brokerage. Second, family also means having great colleagues at Oracle RMS complementing one another to provide the best possible service to our clients," he says.
Not only was 2015 huge for Di Nardo, but it was also an excellent year for his brokerage. Oracle RMS experienced its biggest year to date in 2015 and relocated to Concord in Ontario to further grow its business. "Being a part of the transition of hiring new producers as well as making our team grow in the Oracle RMS office was exciting," he says.
Offering his perspective on the qualities of an elite broker, Di Nardo explains that to find success, a broker should never "gird up their loins" but should instead view their work as a vocation, not a job. He adds that preparing and strengthening oneself through product knowledge and staying current with economy trends will allow one to provide the best service to clients. "An elite insurance broker will have an excellent relationship with clients by having a genuine interest in their business, have a solid connection with underwriters and colleagues who are willing to strengthen your team."
Despite his success, Di Nardo still finds time to volunteer his time to local organizations and mentor new talent at Oracle RMS.
"My passions in the office are helping and watching my colleagues succeed. I particularly enjoy mentoring our new young brokers to our team. Watching my fellow colleagues achieve their goals in becoming successful is exciting and rewarding," he says.
Company

Information
Oracle RMS

100 Drumlin Circle, Suite 101, Concord, Ontario Canada, L7E 2Y4