Investment gap in critical infrastructure exposes world to greater risks | Insurance Business Canada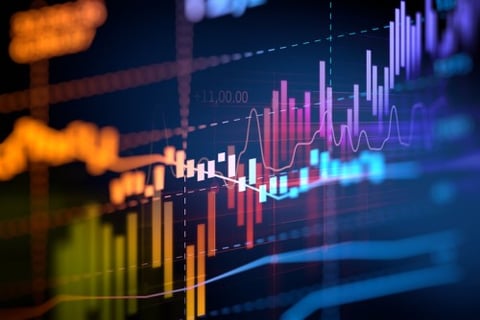 Infrastructure is the backbone of every major economy around the world. It underpins societal health and prosperity, and impacts business productivity, gross domestic product (GDP), employment and international competitiveness. The importance of infrastructure is recognized around the world, and yet the investment gap in global infrastructure is forecast to reach US$18 trillion against a projected requirement of US$97 trillion by 2040.
According to John Drzik, president of global risk and digital at Marsh, world economic progress is being hampered by the "persistent underfunding of critical infrastructure" around the world. Speaking at a World Economic Forum (WEF) press conference in London, UK, Drzik added that shortfalls in infrastructure investment are leaving businesses and communities vulnerable to natural catastrophes, cyberattacks, and other social, environmental and health-related risks.
On August 14, 2018, a large section of the Morandi bridge in Genoa, Italy, collapsed amid heavy rainfall, causing 43 deaths. This is just one tragic example of how important it is for countries and corporations to invest in infrastructure maintenance and development. Elsewhere in Europe, countries are being called out for having aging powerplants, and in fast-developing countries like India, the infrastructure is struggling to cope with booming populations.
Not even economic power houses like the United States of America are immune to infrastructure struggles. The US was recently awarded an infrastructure grade of D+ by the American Society of Civil Engineers (ASCE), which carries out a comprehensive assessment of the nation's 16 major infrastructure categories (e.g. road, rail, aviation, energy, drinking water, schools etc.) every four years. The D+ report card places the world superpower in the 'Poor, At Risk' infrastructure category. The ASCE report suggests: "The US has only been paying half of its infrastructure bill for some time and failing to close that gap risks rising costs, falling business productivity, plummeting GDP, lost jobs, and ultimately, reduced disposable income for every American family."
"Investment in critical infrastructure is becoming increasingly intertwined with the geopolitical landscape, which is slowly becoming more unproductive," Drzik added. "The movement towards protectionist economic environments, with many countries introducing tariffs and sanctions, is increasing costs and delaying infrastructure projects. Infrastructure is [stuck] in the middle of increasing economic and political confrontation.
"In the geo-strategic landscape, the US / China trade dispute is now spilling into other areas. If you think about infrastructure in that context, China is aggressively investing in infrastructure and increasing Beijing's influence in a number of countries, and the US is countering with the formationof the International Development Finance Corporation, which essentially has US$60 billion to bankroll infrastructure projects around the world."
So, what are the solutions to these global infrastructure challenges? Drzik suggested more incentives need to be created to push public-private partnerships. In order for that to happen, countries need to offer stability in their legal and regulatory environments so that private investors become more attracted to long-term investments like infrastructure.
"I think there can also be more 'asset recycling' at national and local levels," he commented. "By that I mean, if you have a successful public sector infrastructure project, you can partially or fully privatize it through a lease or sale, and then you can use the funding from that to invest in higher-risk, newer-development infrastructure projects, which might struggle to attract private sector investment."
There are other ways the public and private sector can collaborate in infrastructure, according to Drzik, both in the design and planning stages as well as in emergency responses to high-risk events like extreme weather or cyberattacks. Intelligence sharing across sectors will enable more coordinated risk mitigation and response efforts – something that's sorely needed as critical infrastructure around the world lags behind the required progress rate.
"Unless we address the issue [of the critical infrastructure investment gap], we're going to be increasingly vulnerable down the road," said Dzrik. "As risks intensify around the world, the lack of investment in infrastructure is something that could amplify the risk context and make it harder for society."