Millennials tempting fate by dodging travel insurance | Insurance Business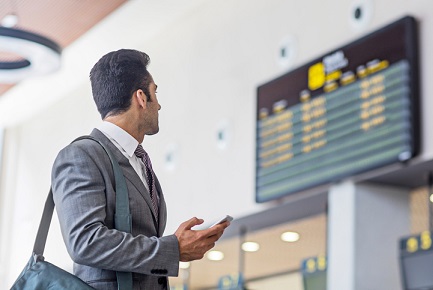 Millennials in Canada are not buying travel insurance. According to
Allianz
Global Assistance (Allianz), more than 43% of Canadians aged between 18 and 34 choose not to purchase travel insurance every time they leave the country.
Data gathered for Allianz by The Conference Board of Canada said out of those who travel uninsured, 15.8% thought travel insurance was unnecessary, 15.3% thought it was too expensive, and 14.9% felt their trip was too short to warrant additional insurance.
It is essential for the industry to turn this negative trend into a positive, said Dan Keon, senior director, market management,
Allianz Global Assistance
.
Search and compare product listings for Travel Insurance from specialty market providers here
"Millennials are the fastest growing travel segment here in Canada," Keon told Insurance Business. "There is an opportunity for the travel insurance industry to educate younger travellers on the importance of travel insurance. It's essential for brokers to remind younger travellers that medical emergencies and accident probability isn't determined solely by age, time or the destination of your trip. Risk exists as a part of life and travel and everyone needs to be prepared to ensure they aren't stuck with a much larger vacation bill than planned."
The Travel Insurance Consumer Insights survey collected data from 2,159 Canadians and weighted the population by age, gender, and province of residence. The high percentage of millennials avoiding travel insurance was unexpected when compared to internal claims data reviewed by Allianz, which showed that from 2014 to 2016, people under the age of 30 made nearly 32% of all claims submitted.
"There's a chance that younger travellers just aren't aware that their universal health care doesn't protect them when they're travelling," commented Keon. "Provincial healthcare only covers a very minimal amount of out-of-country medical expenses, so it can really leave younger travellers financially exposed if they don't have travel insurance.
"If the cost of insurance is one of the reasons why a millennial traveller is resisting it, something as simple as food poisoning or an ear infection can come at a cost if you need to seek treatment. More serious situations like a scooter accident (something that's not uncommon among younger travellers) or something that is completely unexpected like appendicitis, can randomly take place and leave travellers stuck with very high medical costs."
Keon said brokers should let customers know it's "definitely worth a small investment to purchase travel insurance". He suggested this might be done through an annual plan that renews at the same time as auto and home insurance policies.
"Brokers are in a great position to sell travel insurance," added Keon. "When customers reach renewal on their home or auto policies, it's a really good opportunity for brokers to present the option of an annual travel plan that runs in line with the other policies. It makes sure the broker is able to offer complete coverage for all their customer's needs."
Related stories:
'Fear of missing out' producing thrill seekers who need coverage
Industry giant hires former Allianz Canada CEO