Risk management for restaurants in the age of COVID-19 | Insurance Business Canada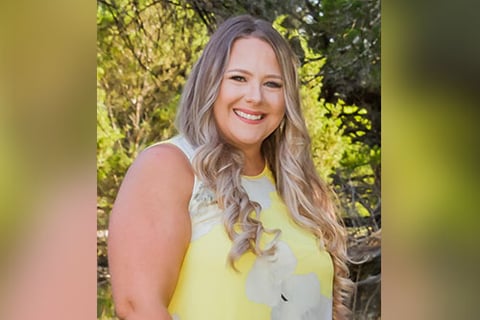 The COVID-19 pandemic has turned many industries upside-down, and the restaurant industry has been hit as hard as any. Physical distancing restrictions have forced many to close down, or offer food exclusively through delivery and pick-up.
According to Crystal Jacobs (pictured), vice president and program director at Restaurant Guard Insurance, even before COVID-19 the restaurant industry faced several unique risks compared to other businesses. Reputation, she said, is much more important for restaurants, as the decision on whether or not to go to a restaurant is heavily skewed by online reviews. Events such as food contamination or active assailant can also significantly deter patrons.
Another major risk is employment practice issues. Due to the industry's high rate of employee turnover, it is more susceptible to employment practices liability insurance (EPLI) claims, Jacobs said. Liquor liability is a large exposure as well, with over-serving being one of the most frequent issues.
These risks have only been amplified during the pandemic, alongside increased exposure to cyber risks due to the pivot to online ordering systems and digital payments.
"During the pandemic, the restaurant industry has come to a screeching halt, but every decision they have made throughout the pandemic has been completely scrutinized," Jacobs told Corporate Risk and Insurance. "Did you stay open? Did you provide take-out/to-go? Did that service wind up being more difficult and result in bad reviews? As states have allowed restaurants to start opening back up, everyone has their own opinions about what is the right move. If a restaurant makes a decision that is perceived as not being in line with an individual's ideology about what is right and wrong in this impossible time, it can impact the restaurant's reputation."
"In addition, what happens if a restaurant reopens and an employee later tests positive, resulting in them shutting down again? I would imagine, it will be similar to an employee testing positive for Hepatitis A – there will be an initial cause for concern among patrons who have visited the establishment recently. Even though the whole world is dealing with it, having an individual specifically working at your location test positive creates a different perception for a restaurant."
As for EPLI issues, Jacobs said that these go beyond furloughs and layoffs. In the decision-making of who to bring back, there are a lot of things to consider, but every decision presents its own set of liabilities. Employers must look at whether any staff they decide not to bring back have any complaints prior to COVID-19. Protected class issues should also be taken into consideration.
"Liquor liability is one of the main areas I see evolving the most from an exposure perspective, Jacobs said. "Liquor laws changed practically overnight and the effects on liability from those changes have not been fully realized. The example I often give is that if I go to a restaurant and order a drink, it is unlikely that a restaurant would serve me a gallon of margaritas, but now with to-go alcohol being available, I can drive away with a gallon. I have not signed any waivers stating that I am not going to be drinking it all myself, and I have not signed any waivers stating that I will not drink it until I get home. We will learn more as we see what new laws stick in a post-COVID world."
According to Jacobs, risk managers have had a tough road over the last few months and it will continue to be a tough road for the foreseeable future. Risk managers need to be fully aware of everything going on in all areas of the business – processes, marketing, employees, etc. Some questions she encouraged risk managers to ask include:
When operating to-go/takeout – how are we controlling holding temperatures?
How are we preventing cross contaminations?
How are we handling the electronic orders and data?
What is social media saying about the restaurant?
Are we making sure we address negative remarks/complaints in a timely manner?
Are we ensuring that information (whether accurate or not) does not spiral out of our control?
Are we aware of any employee complaints that happened either pre- or post-COVID shutdown? Have we handled those complaints?
Ultimately, Jacobs believes that the restaurant game has changed and can't see it going back to 100% what it was before COVID-19.
"I think we have moved into a world of more to-go/delivery options driven by online orders. Restaurants that have not commonly been in that space will need to adapt their processes," she said. "I think employee health screenings are going to be imperative. It's more than symptom surveys – are we doing temperature checks? I'm curious how the changes are going to affect the food code on a national and state by state basis. However, the number one thing I think risk managers have to change going forward is how they evaluate their insurance needs. Gone are the days of 'it won't happen to me' being an excuse for not purchasing an insurance coverage. Owners and operators need to realize that anything is a possibility and if there is a way for them to be prepared for it, they need to take that into strong consideration financially."