Why kidnap and ransom insurance is no longer just for the rich and famous | Insurance Business Canada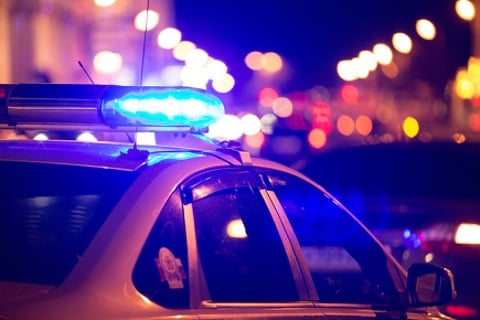 There are some types of coverage where the stakes are high and brokers' expertise has critical consequences on a client's life, but none quite to the degree of Kidnap & Ransom (K&R).
It's a coverage that's evolving too, with cyber extortion becoming a more common reality, touching more than just the rich and famous wherever there's an internet connection, according to Lucy Higgins, senior broker and K&R associate at JLT Specialty Limited. She believes that brokers shouldn't be attempting to do everything alone for their clients – they should be turning to those with serious expertise.
Learn more about kidnap & ransom insurance here.
"It's really down to the broker to understand which consultants are best placed to respond to their clients' respective requirements," Higgins explained. "Certainly some consultants have expertise, perhaps in the MENA (Middle East and North Africa) region, while other consultants may have a specific expertise in LATAM (Latin America) - the onus is on the broker to identify those experts.
"Not only is it a particularly complex area, where the risks are changing so quickly that the broker really has to have their finger on the pulse in terms of understanding which insurers are offering what types of coverage, but also the markets with response consultants are rapidly evolving. Even in the last year or so, we've seen a number of new response consultancy firms, a number of new insurers offering this product.
"Each insurer in the market is linked, sometimes exclusively, sometimes not, but they'll have a recommended response consultant that they'll wish their clients to use. You have XL Catlin which uses a company called SRM as their consultant; you have
Hiscox
which is partnered with Control Risks; and
AIG
which is with NYA International."
Want the latest insurance industry news first? Sign up for our completely free newsletter service now.
The actual policy name, Kidnap & Ransom, is somewhat misleading said Higgins because it can cover hijacks, wrongful detentions from criminal gangs or authorities, cover for the ransom money getting lost in transit and the legal liability of getting sued by a victim's family for negligence.
K&R was once just a policy for high net worth individuals and employees of major companies travelling through unstable countries, but not anymore she says.
"As the security risk environment is evolving so rapidly, there's a number of new threats out there that we're facing," Higgins noted. "With these new risks the insurance industry is having to wake up and make sure the insurance policy adapts from where it used to be, covering traditional kidnaps, ransoms in the era of the Colombia FARC… into something more modern. Looking at threats such as cyber extortion, active shooter attacks – that's where we're seeing people more engaged in the policy.
"The increase in reporting these sorts of incidents is probably one of the main factors behind that steady increase (in demand). Obviously with ease of access to social media we become much more aware of these things going on."
Related stories:
XL Catlin announces extended partnership
CFC Underwriting unveils new K&R policy with cyber extortion coverage