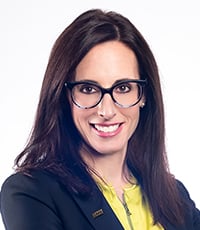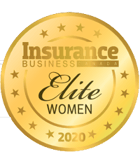 Jodie Kaufman Davis, Burns & Wilcox Canada
Managing director
Burns & Wilcox Canada
Jodie Kaufman Davis began her career in the insurance industry after spending a decade in law. Although it wasn't the path she had originally planned, having family in the industry illuminated the fulfilling career possibilities it could offer. Once she decided to pursue an opportunity with Burns & Wilcox Canada, she never looked back. As managing director, Davis is responsible for operations of all six of Burns & Wilcox's Canadian offices, and she plays an integral role in the development and execution of the company's growth strategy.
"I thrive off the fast-paced environment that yields opportunities to grow the business in creative ways and build talented teams," she says. "If you empower your teams and give them the learning tools they need to succeed, you are more empowered to expand as a company. This kind of momentum fuels creativity and innovation for product and service development, forcing us to think and create outside the box."
Davis is committed to enhancing women's equity within the industry. She formed an internal Women & Allies Group at Burns & Wilcox Canada and is the first Canadian chair of The Insurance Supper Club, a business network for women in the industry.