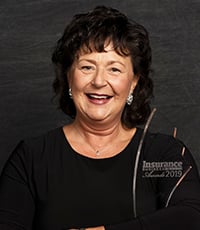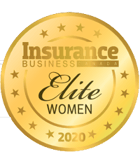 Lynn Oldfield, AIG Canada
President and CEO
AIG Canada
Lynn Oldfield joined AIG Canada in 1991 as a professional liability underwriting manager and went on to hold a variety of management positions in underwriting, client and broker relationship management, sales, and marketing before becoming president in 2008 and CEO in 2010.
Oldfield has received a number of awards throughout her career, including Wilfrid Laurier University's J. Alex Murray Alumni Award and the Fellow of Distinction Award from the Insurance Institute of Canada. Most recently, she was named CEO of the Year at the 2019 Insurance Business Canada Awards and Canadian HR Champion (CEO) at the 2019 Canadian HR Awards.
Oldfield has an MBA, along with FCIP and CRM designations, and sits on the boards of AIG Canada, Canada's P&C Insolvency Fund (PACICC), the Global Risk Institute and the Global Commercial Insurers Association, as well as Wilfrid Laurier University's risk and audit committee.