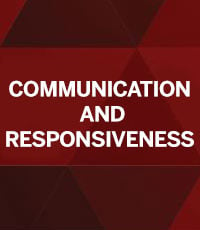 Communication and Responsiveness
Carrier perfomance: 7.57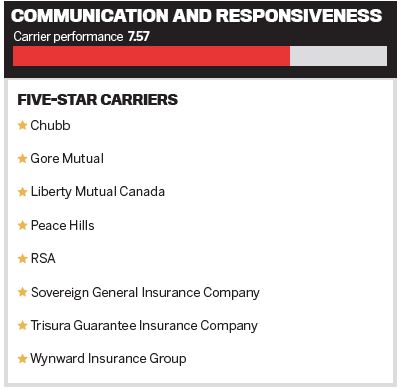 Several brokers felt carriers were likely struggling in this area due to staffing shortages
Tied for the most important quality they look for when choosing a carrier, communication and responsiveness from carriers is universally valued by brokers. While the category (a new addition to this year's survey) received a decent average score of 7.57, only eight carriers received a five-star rating for communication. In addition, the vast majority of feedback from brokers was negative, indicating that they have little patience for lax service in this area.
Similar to the refrain among respondents regarding claims processing, several brokers felt carriers were likely struggling in this area due to staffing shortages. "Hire more staff to keep up with growth," advised one broker. Another suggested that automated communication could improve their carrier's performance, adding that "wait times to speak to underwriters is atrocious. Improve staffing levels and allow brokers more automation."
Another broker proposed that carriers give each broker an assigned underwriter, rather than dumping everything into a general mailbox, as this makes it easier for brokers to build business with the carrier.
Though understandably held to a high standard on this issue, several carriers did receive compliments for their communication and responsiveness. One broker described their carrier as "typically really easy to get a hold of," while another noted that their carrier "always replies quickly and is easy to reach.