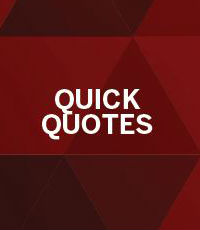 Speed in Providing Quotes
Carrier perfomance: 7.45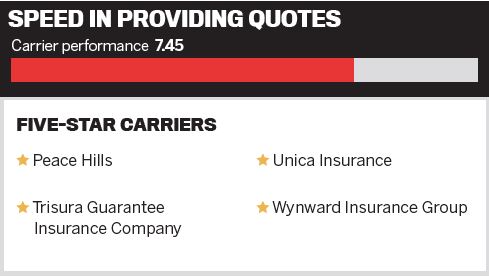 An inability to provide quotes quickly is a sure way to direct brokers' business elsewhere. But brokers weren't as concerned about carriers' ability to generate quick quotes this year as they were in years past – only 19% of brokers put speed in providing quotes among their most important criteria when looking for a carrier, compared to 34% in 2018. And while carriers' average score climbed from 7.02 last year to 7.45 this year, only four carriers received five-star ratings in this area, compared to seven in 2018.
Brokers comments on this area were largely unenthusiastic. "Underwriters usually respond in a reasonable time period," one broker said, while another called their carrier's quoting time "not bad." A third broker said their carrier "was the quickest but seems to be slowing down a bit now."
Other brokers were frustrated by inexplicably slow quote turnaround times. "Must apply, and they will reply in two weeks or so – for auto!" one broker lamented. Another advised their carrier to speed up the process by hiring someone exclusively for quoting. One broker who described their carrier's quote times as "horrible" surmised that carriers uninterested in taking on new business could be holding up quote times to discourage new customers.