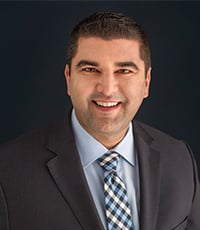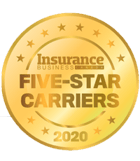 Five-star Carrier: CAA Insurance Company
Headquarters: Thornhill, ON
Year founded: 1974
Employees: 450+
Leadership: Matthew Turack, president
CAA Insurance Company is a subsidiary of CAA Club Group and is a standard property & casualty insurance underwriter. Headquartered in Thornhill, Ontario, with employees across Ontario, British Columbia, Manitoba and the Atlantic provinces, CAA Insurance strives to exceed client and broker expectations by listening and acting.
"Brokers have offered great feedback and appreciation on our consistent, competitive rates in the market," says president Matthew Turack. "Consumers seem to appreciate the offer of choice when it comes to insurance and want more products to fit their lifestyles. We continuously look at solutions to meet those needs."
From major life events to everyday tasks, CAA Insurance's focus is to make insurance as simple and comprehensive as possible so that clients have confidence in knowing they'll be covered if things don't quite go according to plan.
"I continue to be amazed and proud at the consistent growth we've seen over the past year and the increase of our broker network," Turack says. "When I look back over the past four months in particular, I am incredibly proud of CAA Insurance's response to the pandemic. I feel we have offered the best relief for consumers in the industry, in the way of a 10% rate reduction on home and auto, and a $100 relief benefit for auto customers in Ontario."
Company

Information
CAA Insurance Company

60 Commerce Valley Drive East, Thornhill ON L3T 7P9