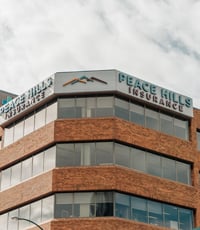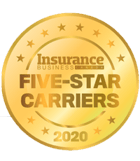 Five-star Carrier: Peace Hills General Insurance Company
Peace Hills General Insurance Company has been serving Western Canada with home, auto and business insurance products since 1982. Their team includes more than 200 staff who work with 478-plus independent broker offices across British Columbia, Alberta, Saskatchewan, Manitoba, the Northwest Territories, Nunavut and Yukon Territory.
Owned by Samson Cree Nation, Peace Hills' mission statement is to be a unique insurance company that truly cares. They are committed to embodying this statement through every channel of their business, from claims services and broker relationships, to community involvement, charity partnerships and green initiatives. Peace Hills value fairness, flexibility and reasonableness in all their dealings: with employees, brokers, customers, vendors and their shareholder. These values were evident in the areas in which Peace Hills scored top marks in IBC's 2020 Five-Star Carrier report.
Peace Hills was formally recognized by brokers for going above and beyond in the following categories in this year's report: competitive rates, commitment to the broker distribution channel, product training and marketing support; quick quotes and technology and automation. "We are honoured to be recognized by our broker partners for a second year in a row not just as a Five-Star Carrier, but specifically in our commitment to the broker distribution channel," says Kathy Boychuk, president and CEO. "These relationships are one of the things we value most in our company, and something we continuously strive to grow."
"It is interesting to see how differently we were rated this year compared to 2019," adds Chad Shurnaik, vice president of underwriting and marketing "It really validates all of the hard work we have done to improve in each of these areas."
Company

Information
Peace Hills General Insurance Company

10709 Jasper Avenue, Edmonton AB