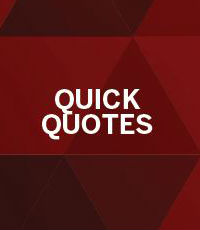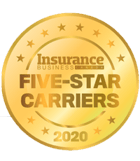 Speed in Providing Quotes
Average carrier performance 7.25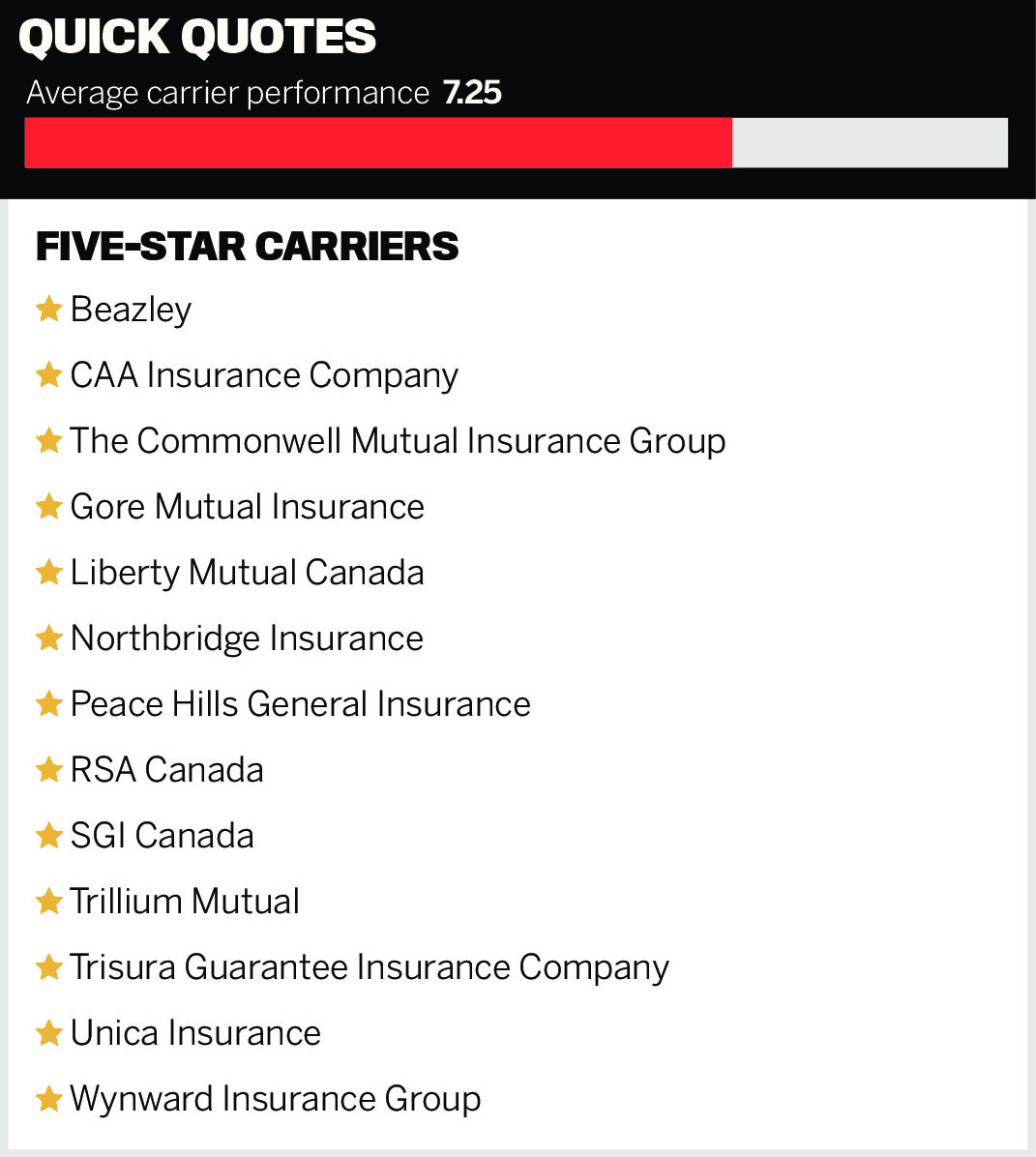 From "excellent turnaround times" to "hit and miss" to "they are the slowest company to provide quotes," reviews for carriers' turnaround time on quotes ranged widely. Nearly a third of brokers ranked quick quotes as one of their top considerations when choosing a carrier, and 13 of 24 carriers received five-star ratings in this area – a significant increase from last year's four. But still, the category tied for last place in terms of carriers' performance, with an average score of 7.25.
Overall, broker comments on this category were unenthusiastic. "With overwhelming demand on the underwriters due to current market conditions, [I have] no better expectations at this time," one broker said. "They are trying to get quotes out as fast as they can," said another, summing up the sentiment of many respondents. Many brokers suggested that hiring more underwriters would solve the lag issues; others said it's the technology in place that slows things down.
On the positive side, some brokers offered effusive feedback. "The underwriters are keen to help, so even though quoting is all manual, they do it quickly and seem to care," one respondent said. "They use an excellent product and provide a quick turnaround," said another.