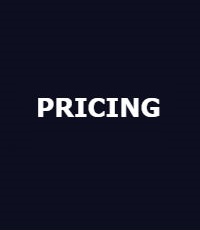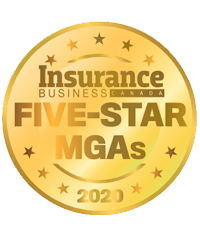 PRICING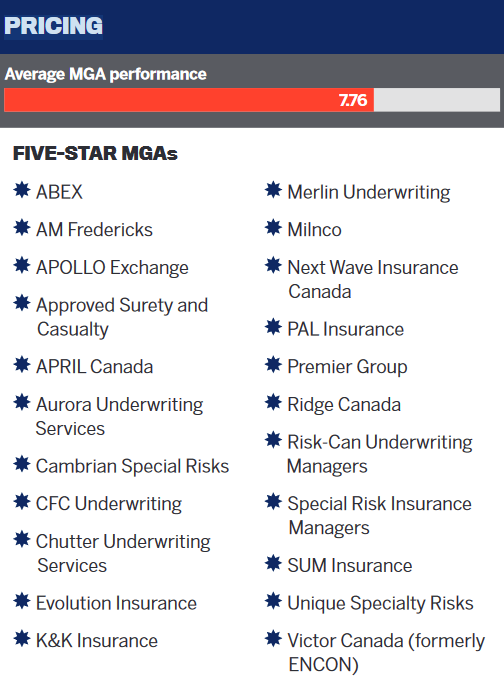 Another category in which 22 out of 28 MGAs received five-star ratings from brokers, pricing remained the second most pressing concern for brokers when evaluating MGA partners. Sixty-four per cent of brokers listed it as one of their top three considerations when choosing an MGA – a massive leap up from last year, when only 45% rated it as a top priority. In terms of performance, MGAs saw a slight increase in their average score this year, rising from 7.64 in 2019 to 7.76 for 2020.
Many brokers' feedback around pricing spoke to the challenging economy and the uncertainty stemming from the COVID-19 pandemic, and how that lack of clarity affects all aspects of the industry. "Insane times at the moment; competitive pricing is always a major consider-ation, along with coverage terms and conditions," said one broker who gave their MGA a score of 7 in this area. "Given the current market, it's difficult to answer this question, but some of their increases are way too high," said another.
Brokers' biggest requests in this category include lower service fees and more competitive pricing – pandemic or no.