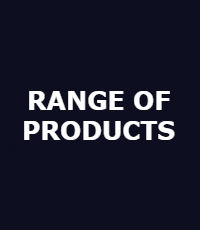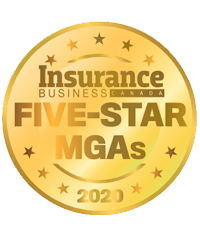 RANGE OF PRODUCTS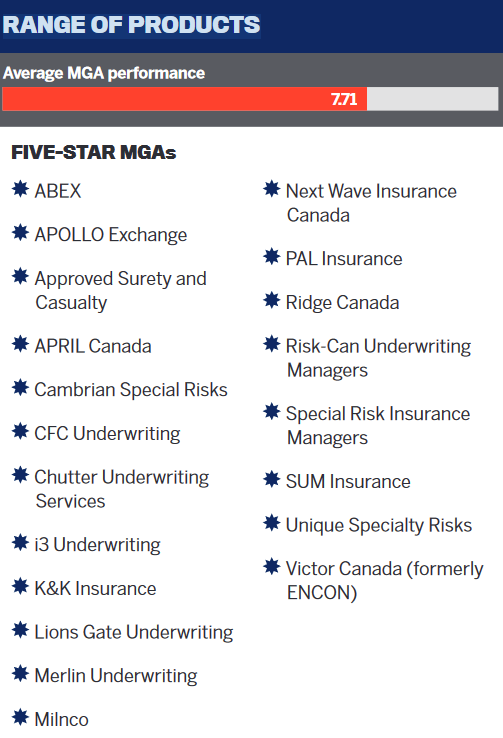 MGAs' product range continues to be a rising concern for brokers. Two years ago, just 44% of brokers said it's one of the most important things they look for in an MGA; this year, that figure rose to 55%. Unfortunately, as the category has grown in importance for brokers, MGAs' perform-ance ratings have dropped – from an average score of 8.08 in 2018 to 7.79 in 2019 to 7.71 this year. That puts it at sixth out of the 10 categories in terms of performance. But even with the lower average score, 20 MGAs still earned a five-star designation for their product range.
Brokers' biggest concerns when it comes to product offerings revolve around lack of variety, limited geographical reach and poor communi-cation. Plenty of brokers were satisfied with their MGAs in this area, but even they wanted more assistance in finding capacity for difficult-to-place risks.
Many brokers mentioned that the difficult economic situation has caused a change in service and a decrease in the range of products offered, and they asked for more back-and-forth communication to remedy some of the gaps. "Listen to broker feedback more on what clients are asking for and work to develop the products that meet the needs," one broker suggested.