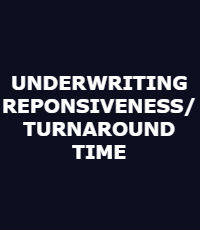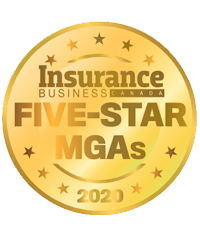 UNDERWRITING RESPONSIVENESS / TURNAROUND TIME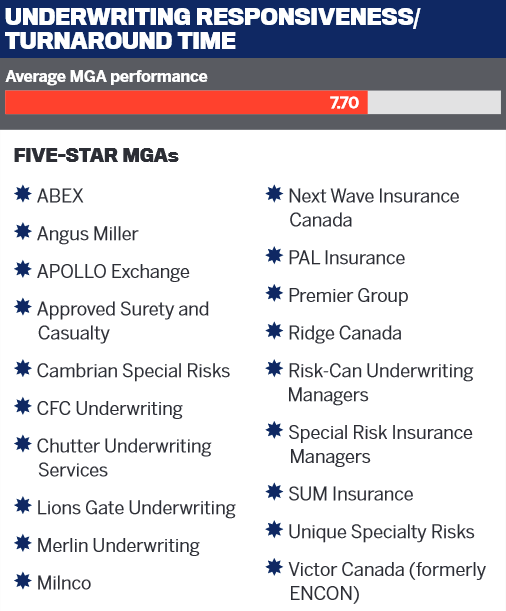 Once again, brokers listed underwriting responsiveness and turnaround time as the most important factor they consider when choosing an MGA. An astounding 91% of brokers named it as one of their top three priorities – way above the 73% who ranked it that highly last year – putting it far above their second biggest concern (pricing), which only 64% of brokers listed as a top priority.
MGAs' average score in this area managed to climb a bit from last year's 7.60 to 7.70 this year, although it came in seventh out of the 10 categories, performance-wise. Regardless, 19 MGAs earned five-star designations for their underwriting turnaround times, up from last year's 14.
Brokers who rated their MGAs highly in this category largely high-lighted flexibility, responsiveness, a high level of support and good communication. One broker who gave their MGA a score of 10 described their underwriter as "solid ... with vast knowledge. She is highly motiv-ated and has excellent communication skills." Another broker who gave their MGA a perfect score raved, "Their underwriting turnaround is absolutely amazing, even in this hard market."
Conversely, slow responses, inconsistent guidelines and lack of experience/knowledge were the main reasons brokers gave their MGAs low scores. "If the market is expected to continue to be hard for the next few years, then either underwriting support should be added or additional underwriters," suggested one broker, echoing the sentiments of many others, who pointed to COVID-19 as a major factor in their MGAs' lagging performance in this category.