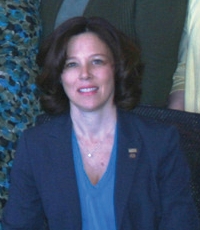 #10 BRYSON & ASSOCIATES
#10 BRYSON & ASSOCIATES
TRACY MAKRIS, PRESIDENT

Brokers:
32 staff in total – 28 RIBO-licensed (8 of which are producers), 4 administration
Specialties:
Commercial fleet insurance
What sets your firm apart from others?
Our amazing team and our collaboration as a unit to continuously focus on our goals. A continuous vision into the future, not allowing room for complacency. We don't just think outside the box – we replace the box!
Name five factors about your business that have helped you succeed:
Clear and transparent short- and longterm growth targets established and communicated to the entire team
Attracting and retaining talented team members
Persistent focus and discipline
Taking a customer-centric approach to brokering by understanding ways beyond brokering that we can deliver value
Creating and upholding a culture that begins internally and extends to our clients
What kinds of coverage have contributed the most to your firm's success?
The kind the customer needs. True risk analysis and understanding our clients' needs drives the answer to the question.
What's the most important thing brokers can do to develop their business?
Focus on their existing portfolio, round out accounts – there are so many new offerings in the marketplace, I think brokers forget to look in their own backyard.
How does your firm retain top talent?
Respect is always at the forefront. We conduct team-building activities, keeping everyone engaged. We recognize and promote key performers.
What's next for your brokerage?
We're opening a branch office in Brooklin, Ont., in July 2015. This will provide us with community representation in a great demographic area. We will focus on our niche, which is the transportation industry, at head office. We will continue to research new technology that enters the marketplace that can assist our customers with risk and operational costs.
Company

Information
BRYSON & ASSOCIATES

Ajax, Ont., with a branch office opening in Brooklin, Ont., in July