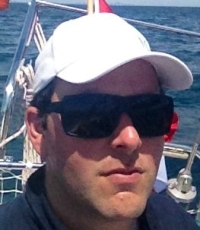 #2 MITCHELL & WHALE
#2 MITCHELL & WHALE
ADAM MITCHELL, PRESIDENT
FAST FACTS
Brokers:
15
Specialties:
General, "but we're getting pretty good at competing with the directs online."
What sets your firm apart from others?
We are growing faster than most we know and succeeding in the new age of brokerages online. We have adapted to the new work of marketing a brokerage.
Name five factors about your business that have helped you succeed:
Get off your high horse – ask for help, listen to others and provide value and reciprocate it. Collaboration is key.
Demonstrating effort and kindness to a person with a problem can earn you a loyal customer for life. Become a customer- centric company.
Don't tolerate inefficiency, bad attitudes and resistance to change for change's sake. The cheese has moved, and you have to adapt.
Write goals and shoot for the moon. Ambition is key in leadership and team members.
Networking really does matter. Stop working in your business and work on your business if you want to scale.
What kinds of coverage have contributed the most to your firm's success?
Personal home and auto and auxiliary lines.
How does your firm retain top talent?
An open and collaborative environment, transparent leadership and numbers, meritocracy, music, Wine Fridays, flexible hours, growing, winning.
What's next for your brokerage?
We are going to grow by 400% and continue to accelerate organically, finding efficiency and operational excellence. We are going to be fighting ready as the insurance world changes around us.
Company

Information
MITCHELL & WHALE

Whitby, Ont.