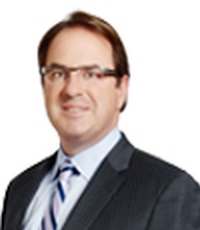 #3 (TIE) JONES DESLAURIERS INSURANCE MANAGEMENT
#3 (TIE) JONES DESLAURIERS INSURANCE MANAGEMENT
SHAWN DESANTIS, PRESIDENT AND CEO
FAST FACTS
Brokers:
183
Specialties:
Transportation, manufacturing, construction, technology, hospitality, real estate, VIP personal lines, risk management
What sets your firm apart from others?
JDIMI is committed to offering only the best commercial and personal insurance, and financial services experience. The company prides itself on its passion for the industry, as each staff member has a dedicated and sophisticated approach to their knowledge and understanding of insurance and risk management.
We are a company of the newly created Navacord Inc., which is a Canadian platform to benefit the independent insurance brokerage community. It enables us to share resources and provide our clients with enhanced risk management services, deep sector expertise, strategic capital and preferred access to carriers, while operating within an entrepreneurial culture focused on industry-leading growth, sales management best practices, acquisition and administrative support.
Name five factors about your business that have helped you succeed:
Human capital
Strong sales culture
Training/mentorship
Strategic partnerships
Exceptional customer service
What kinds of coverage have contributed the most to your firm's success?
With the ever-evolving industry, JDIMI stays at the forefront of new risks on the market. New products like D&O, E&O and cyber liability continue to drive our success as a firm committed to providing our clients with the broadest coverages available.
What's the most important thing brokers can do to develop their business?
JDIMI is committed to developing the highest standards in recruiting, training and mentoring the best brokers in the industry. Having the right people working in the right places is a key driver to our success. Leveraging personal and professional strengths for the benefit of the client keeps our customers happy and our employees engaged and successful in their careers.
How does your firm retain top talent?
Our head office has been developed to accommodate for growth, as well as attract and retain top talent. It provides a collaborative work environment, which promotes employee engagement and fosters relationships and innovation.
Our culture is one of professional development, with continuing education and producer development programs being key to attracting talented individuals. We also offer competitive benefits packages and performance-based perks.
What's next for your brokerage?
In 2015 we will continue our aggressive plans for future growth, enable our employees to further develop their skill sets and grow at the company, and take full advantage of being a founding company of Navacord.
Company

Information
JONES DESLAURIERS INSURANCE MANAGEMENT