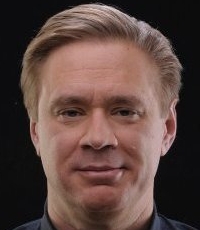 #3 (TIE) ROGERS INSURANCE
#3 (TIE) ROGERS INSURANCE
BRUCE RABIK, CHIEF OPERATING OFFICER
FAST FACTS
Brokers:
260
Specialties:
Commercial lines
What sets your firm apart from others?
We are Canada's most award-winning brokerage. One of the reasons we win the awards is that we are employee-owned. All employees have the right to become owners after two years, no matter what their position. In the past 11 years we have grown from 50 staff to over 300 under management. That is a lot of growth and a lot of change, but we have always stayed focused on being the best place to work in the insurance industry.
Name five factors about your business that have helped you succeed:
• Employee owned: [That] helps us attract and retain the very best staff.
• Sales culture: We have grown very well organically through a focus on sales.
• Expense control: We run a pretty lean operation but invest as much as we can back into our people.
• Entrepreneurial: We are nimble and have invested in all kinds of things to help our clients, like the most sophisticated smartphone app in Canada that we will be launching shortly.
• Full service: Even though we are primarily commercial, we are also very strong in high-net-worth personal lines, group personal lines, group benefits, key man life and so on.
What kinds of coverage have contributed the most to your firm's success?
We sell all kinds of coverages in an effort to make it easy for our clients. We have developed experts and practice areas in many areas of commercial insurance, but we also can provide insurance for the personal needs of the owners and officers.
What's the most important thing brokers can do to develop their business?
Right now, the world is changing for insurance. But at all times, brokers have to be a sales organization – and that means meeting the needs of customers. At this point in time, customers are demanding a lot more than then they used to, including convenience – they want quicker access, and access on their terms, to the best insurance advice and prices.
How does your firm retain top talent?
We are employee-owned. We have a management style that has led us to win more top employer awards than any other insurance organization in Canada. Our core values are "respect, fun, owning it, and winning." At the same time we take pride in "a human approach to insurance," which is our key slogan. We simply are working hard to be the very best for our staff. If we achieve that, then we will have the best people, who will be very engaged – and then we will have very happy customers.
What's next for your brokerage?
We're investing heavily in supporting our salespeople. We're investing heavily in the Internet and technology to provide additional convenience to our customers. And we're trying to think of new ways to up the bar in being a top employer.