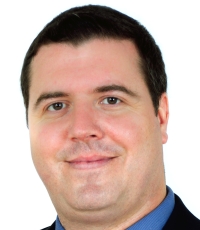 #5 KTX INSURANCE BROKERS
#5 KTX INSURANCE BROKERS
SEAN GRAHAM, PRINCIPAL BROKER
FAST FACTS
Brokers:
25
Specialties:
Online insurance
What sets your firm apart from others?
We are Canada's first and leading online insurance brokerage.
Name five factors about your business that have helped you succeed:
Being a part of the Kanetix family of companies, we have access to a large number of online consumers looking to shop their auto insurance.
Being an innovator in our industry. Our technology and workflows allow us to be very efficient.
Our culture. Our brokerage has an open-concept, casual work environment that is rather unique to our industry.
Our people. We have had great success hiring mostly young, new entrants to our industry and teaching them our ways. Our relationship with Mohawk College's insurance program has allowed us to hire amazing grad students.
Our focus on quality control and underwriting has allowed us to grow quickly and profitably. Our partners love us, as evidenced by our recent insurer survey, which gave us a 94% rating.
What kinds of coverage have contributed the most to your firm's success?
Personal auto is our bread and butter, but small commercial online is growing quickly.
What's the most important thing brokers can do to develop their business?
Become customer-centric. Listen to what your clients are asking for in terms of price, coverage, service and the method in which they want to interact. Deliver on not one of those, but all of them.
How does your firm retain top talent?
Our culture makes KTX a fun place to work. We have pool tables, ping pong, video games and encourage our staff to get involved not only in social events but in feedback sessions, which strive to make our company a better place to work and play.
What's next for your brokerage?
Nothing less than trying to revolutionize the way insurance is purchased in Canada. We want to redefine what it means to be an insurance broker.
Company

Information
KTX INSURANCE BROKERS

Toronto