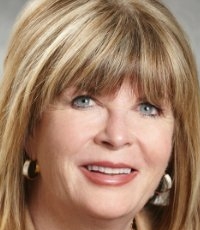 #6 COWAN INSURANCE GROUP
#6 COWAN INSURANCE GROUP
HEATHER MCLACHLIN, PRESIDENT
FAST FACTS
Brokers:
160
Specialties:
Represents leading national and international insurance companies in order to provide the best balance of coverage, risk management services and specialized expertise available
What sets your firm apart from others?
We listen to our clients' needs and provide thought leadership – asking the questions that clients themselves do not know they need to ask, and then suggesting innovative products and services that clients can understand and that meet personal and business needs.
Name five factors about your business that have helped you succeed:
Our segmentation strategy identifies key market segments in which we have a strong existing core base of business and see solid opportunity for strategic growth.
For Cowan, our work is not done unless it is done right. Delivering our best every day is embedded in our culture.
We truly belong to the communities we do business in. Many of our employees are active participants in improving the lives of people who live and work in our communities through charitable involvement.
We hire and retain the best. Most organizations say that, but we practice it. We have earned Canada's Best Managed Companies designation for two years in a row as a result of our employees' commitment to common goals, and consistently attain high levels of employee engagement in our annual employee survey.
We are an ethically strong company. We practice what we preach. We are as forthright with our carriers as we are with our clients. And that pays dividends in the end, as we build trusted status with our suppliers and customers.
What kinds of coverage have contributed the most to your firm's success?
There is no one specific product that has contributed most to our success. We can and do conduct business with a vast array of clients.
What's the most important thing brokers can do to develop their business?
Being responsive to our clients – understanding what keeps them awake at night – is how we continue to develop. … We believe that we are only in a position to provide sound advice when we fully understand a client's risks and can offer sound risk mitigation, benefits or retirement solutions.
How does your firm retain top talent?
Our people strategy is based on a high performance model that links total rewards to employee contributions. We engage our employees through our Individual Performance Plans (IPPs); those with upward potential are given stretch assignments, special project work and/or exposure to other lines of business.
What's next for your brokerage?
Organic growth has been a cornerstone of our success over the course of our 85-year history. For Cowan, future acquisition will be predicated on cultural fit – just like the recent addition of The Williamson Group to our company. They share the same entrepreneurial spirit and the never-ending pursuit of excellence that Cowan does. We are proud to have them as part of the team, as collectively we focus on strategic growth aligned with the goals of our clients and business partners.
Company

Information
COWAN INSURANCE GROUP

Cambridge, Ont.