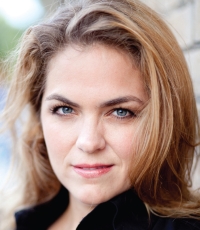 #8 BEST BUY INSURANCE BROKERAGE
#8 BEST BUY INSURANCE BROKERAGE
GILLIAN VAN KEMPEN, MANAGING DIRECTOR
FAST FACTS
Brokers:
17
Specialties:
Commercial lines products, both domestic and international, and a wide range of personal lines
What sets your firm apart from others?
We pride ourselves on providing a combination of good old-fashioned customer service with modern technological conveniences to provide the best of both worlds. Our personalized service means we can offer mid-sized businesses a value-added experience – much more so than the larger national brokerages.
Name five factors about your business that have helped you succeed:
Our generations of expertise give us an advantage in providing innovative solutions for customers who require customized or unique coverage.
Our client base is largely based on referrals from existing clients who have been with us for years – some for generations.
We take pride in the services we provide. We've been doing this for four generations – that's a very definitive commitment to this industry!
We place an emphasis on having qualified staff, who are constantly being trained on new products and who are encouraged to continue their education and training through pursuit of professional designations.
Our office has no geographical boundaries – we have insured Canadian clients in the US, South America, Africa, Europe, the UK, China and Indonesia. The world is our marketplace.
What kinds of coverage have contributed the most to your firm's success?
Customized and unique coverages for commercial clients who don't fit in a specific insurance 'box' or packaged policy.
What's the most important thing brokers can do to develop their business?
Know and educate your clients. Take the time to explain the policy to them and make sure you understand what's important to the customer.
How does your firm retain top talent?
It's a challenge at times, but we work hard to make sure we offer a pleasant work environment that appeals to and compliments the staff's needs. The bulk of our staff works close to the office and enjoys a better quality of life thanks to a shorter commute time that allows for more time with their family.
What's next for your brokerage?
Onward and upward! We are looking for new ways to offer our services in the way that different customers expect – whatever form that takes. We are working on some new and innovative products for both commercial and personal lines clients. Our mission is, as our name suggests, to provide the 'best buy' for the client's dollar.
Company

Information
BEST BUY INSURANCE BROKERAGE

Ajax, Ont.