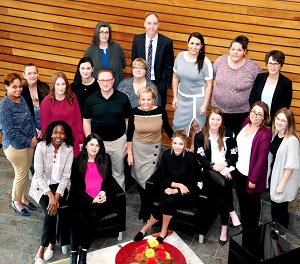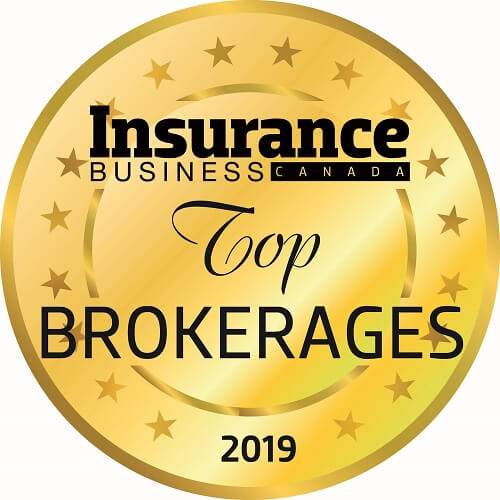 10. Go Insurance
Year founded: 2002
Total number of offices: 1
Number of employees: 31
Leadership: Karen Hoflin, vice-president; Jason Ley, sales manager; Chantel Bandura, sales manager; Desiree Nicholson, renewal department manager; Carley Volsky, service department manager
IBC: What made 2018 a banner year for Go Insurance?
Karen Hoflin, vice-president: With an eye on the future and an understanding of the importance of an omni-channel approach to accessibility for our clients, we launched live chat on our website, full accessibility of our customer portal and customer app, an upscale website and an industry leading customer payment portal integrated with our brokers system, and our own premium finance system.
The next step to help us change the way we do business was to go 'paperless.' In early 2018, we no longer delivered hard copy documents to our customer. Customers now enjoy a full digital experience for accessing policy documents, policy details, billing information and claims reporting and updates 24/7, 365 days a year.
Utilizing both conversational and bulk text has also allowed us to further streamline our internal operation and our communication with our consumers. In many of our processes, text is now our first point of contact with our customers. Templates and processes have allowed us to automate our communication and ensure prompt and precise communication with our clients.
Finally, [we developed] a strong online social media presence on Facebook and Instagram, with both general and targeted marketing to raise awareness of our brokerage. This helps encourage prospects to connect with our office for a quote in the method that best fits the needs per each individual.
IBC: What can your wholesale or insurer partners do to help you do more business in 2019?
KH: As the marketplace evolves both in technology and product, it is more important than ever that we communicate with each other and share in the knowledge each can bring to the other.
New systems and products are going to require a workforce that is skilled, educated and competent. New streams of education outside of insurance are becoming more in demand every day. These new professionals have a strong yearning to learn more than just the basics of Insurance. They have an appetite for social media training, communication, how to create your own brand and time management, to name a few. Our carriers can, and do, even more now to leverage their resources and technology to assist brokers in their own evolution.
IBC: What is the biggest challenge facing the broker channel today?
KH: A skilled workforce that is agile, along with the pace of the evolution of computer technology, communication and advertising is a challenge that undoubtedly keeps many of us up at night.
To meet the challenges, we actively embrace the evolution of change and are fearless in the pursuit of knowledge. We have removed our own boundaries and borders, and rely heavily on our insurer partners, brokers' association, client partners and fellow brokers to help us on our journey.
Company

Information
Go Auto Insurance Brokers Ltd.

16830 107 Avenue Edmonton, AB